Five 9s Digital has sold four data centers in the US for $41 million.
The company this week said it recently sold four leased data centers out of its portfolio in December to " an institutional investor of digital infrastructure seeking to broaden its national portfolio of leased data center assets."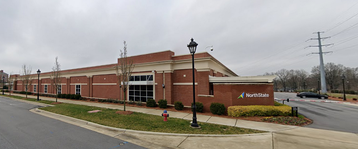 The data centers are located in Jacksonville, Kannapolis (Charlotte), Upper Arlington (Columbus), and Memphis. Segra is the single-tenant in the Kannapolis data center located in the NC Research Park just north of Charlotte. Expedient is the single-tenant for both the Memphis and Upper Arlington data center locations and Flexential is the main occupant of the Jacksonville data center.
Five 9s said it had acquired the facilities over a period of time between 2014 and 2020.
The 50,000 sq ft Segra-occupied facility in Kannapolis at 465 Charles Babbage Lane in North Carolina was previously operated by Data Chambers and offers 2.4MW of capacity across 45,216 sq ft of data center space. Five 9s acquired the facility in May 2020 for $8.4 million from N.C. Research Campus founder Castle & Cooke. This sale was previously reported in the press in January 2021.
Expedient's Memphis facility at 3180 Players Lane in Tennessee offers 35,000 sq ft of floorspace and 7,500 sq. ft. of raised floor space. Built in 1991 and expanded in 1994, Expedient moved into the site in 2005. Its Upper Arlington location at 5000 Arlington Centre Blvd in Ohio offers 21,000 sq. ft. of total floor space; the site opened in 2011.
Flexential's Florida facility in Jacksonville, located at 4905 Belfort Road, spans more than 35,000 square feet.
Though Five 9S doesn't list the buyer, it is likely DigitalBridge-owned Landmark Dividend. On its portfolio page the company lists Charlotte, Memphis, Columbus, and Jacksonville as locations acquired in December 2021, and the facilities' images on its site match those of the addresses.
Landmark also acquired two data centers in New York in December 2021 that are likely the TierPoint-occupied facilities at 11 and 17 Skyline Drive in Hawthorne. The two buildings span 46,000 sq ft and 172,000 sq ft. The site was previously owned by Xand, which was acquired by TierPoint in 2014, and the colo firm recently renewed its leases at the locations.
Landmark has since added two facilities in Rochester and Charlotte that are likely the two Centrilogic-occupied data centers sold for $10 million last month.