Five 9s Digital has sold a data center in Kannapolis, North Carolina.
First reported by BizJournal, the company sold a data center at the N.C. Research Campus near Charlotte for $11.4 million late last year.
According to Cabarrus County records, the building was purchased by LD DI Assetco LLC, reportedly affiliated with California-based Landmark Dividend.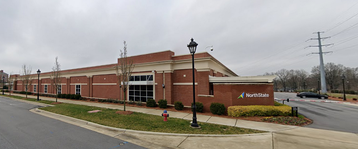 Five 9s acquired the facility, at 465 Charles Babbage Lane, in May 2020 for $8.4 million from N.C. Research Campus founder Castle & Cooke.
The 50,000 sq ft (4,645 sqm) facility is occupied by Segra (formerly NorthState Technology Solutions/DataChambers) and, according to Baxtel, can offer 9.6MW of capacity when fully built out.
Neither company has made an official announcement around the acquisition, but Landmark has the facility listed on its data center portfolio page as 'Charlotte Data Center, acquired December 2021'.
Landmark – itself bought by DigitalBridge in May 2021 – lists four data centers acquired in December 2021; the Kannapolis facility; a data center in Jacksonville, Florida, likely operated by Flexential; a data center in Memphis, Tennessee, likely operated by Expedient; and a fourth in Columbus.