IPI Partners has acquired the 1500 Champa carrier hotel in Denver, Colorado.
The company announced this week it had bought the property from Morgan Reed Group, an independent real estate holding group that had owned the building since 2006.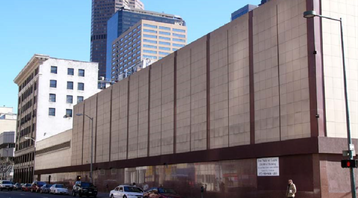 1500 Champa is a three-story building with approximately 138,000 square feet (12,800 sqm) of data center and office space; DataBank and Flexential are amongst the companies offering space in the building offering 18,000 sq ft (1,700 sqm) and 32,300 sq ft (3,000 sqm) respectively.
IPI said it believes the facility has the potential to support approximately 10MW of power capacity and plans to immediately further invest in the building. The initial phase of construction is expected to be completed by Q4 2022.
Deutsche Bank Credit Solutions and Direct Lending provided the financing for the acquisition, Financial terms of the transaction were not disclosed.
Christopher Jensen, managing director of IPI, said: "We believe that 1500 Champa is an ideal asset to anchor IPI's connectivity-focused platform given the strength of the existing network and immediately-available growth potential. We are excited to deliver new strategic data center capacity in the Denver market over the next year."
IPI has invested in a number of data center firms and owns stakes in companies including Stack Infrastructure, DigiPlex, and Supernap Italia.