The JEDI cloud contract has been officially paused while its fate is battled out in court.
Amazon sought an injunction on the massive military contract, after claiming that it lost to Microsoft due to improper influence from the President of the United States.
Warfighters will have to wait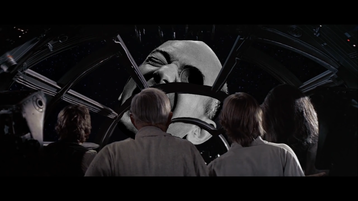 The Joint Enterprise Defense Infrastructure contract, worth up to $10bn over 10 years, was awarded to Microsoft in October 2019, and was originally set to start being rolled out on February 11.
But Amazon, which had been the front-runner for over a year, claims that the president thwarted its chances at the contract due to his personal hatred towards the company's CEO, Jeff Bezos. The centibillionaire is also the owner of the Washington Post newspaper, which Trump has frequently attacked.
AWS is in the early stages of a court case trying to establish whether this happened, and filed to delay JEDI beginning until the case was concluded. The Department of Defense, which denies improper White House pressure, tried to stop the delay.
It said that the temporary injunction would cost the military $5-7m a month as it would not be able to begin planned early task orders.
"We are disappointed in today's ruling and believe the actions taken in this litigation have unnecessarily delayed implementing DoD's modernization strategy and deprived our warfighters of a set of capabilities they urgently need," spokesperson Lt. Col. Robert Carver, said.
"However, we are confident in our award of the JEDI Cloud contract to Microsoft and remain focused on getting this critical capability into the hands of our warfighters as quickly and efficiently as possible."
Judge Patricia E. Campbell-Smith ultimately agreed with Amazon that the contract should be delayed, but said that Amazon would have to put up a $42 million bond to cover costs should it prove that the motion was filed wrongfully. Other aspects of the judge's decision were redacted.
Amazon's court case is still ongoing, with the company trying to depose Trump, among others. It is backed by pro-democracy groups that filed in support of uncovering whether the procurement process was politically tainted.