The European Commission has launched a €43 billion ($49bn) plan to boost domestic semiconductor development by 2030.
The European Chips Act will include "almost €5 billion ($5.7bn)" in investment from the European Union, with the rest coming from member states and private investment. Those countries will have to individually approve their investment, so it is not guaranteed.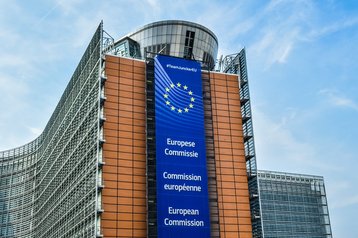 "Chips are crucial in almost every device," Commission president Ursula von der Leyen said. "But the pandemic has also painfully exposed the vulnerability of chips supply chains.
"We have seen that whole production lines came to a standstill, for example with cars. While the demand was increasing, we could not deliver as needed because of the lack of chips. So this European Chips Act comes absolutely at the right time."
The goal is to double the EU's share of global high-end chip production from nine percent to 20 percent by 2030, as well as improve the energy efficiency of chips, and increase the proportion of semiconductor design that is based on European technology.
"It should be clear that no country – and even no continent – can be entirely self-sufficient. This is impossible," von der Leyen admitted.
"Europe will always work to keep global markets open and to keep them connected. This is in the world's interest; it is in our own interest, too. But what we need to tackle are the bottlenecks that slow down our growth, as we are just experiencing it right now."
The EU is set to be outspent by the US, which is nearing a $52bn investment over a shorter time frame. Last year, South Korea said it would invest $451 billion on domestic semiconductor production over the next decade - although that includes private investment from Samsung Electronics and SK Hynix Inc.
China is also spending tens of billions, while Taiwan remains the leader in cutting-edge chip production thanks primarily to TSMC.
TSMC has taken advantage of government incentives, which have been ramped up due to the global semiconductor shortage. It is building huge fabs in the US, and smaller sites in China and Japan - but the majority of its spending still goes to Taiwan.
It is currently considering a fab in Germany, but has made no decision. Rival Intel is also expanding in the US, backed by state grants, and shopping around Europe for funding for a $90bn fab build-out. It has been "discouraged" by the White House from building in China.