Intel has teased operating semiconductor fabs worth as much as €80 billion ($95bn) in Europe over the next decade.
However, the company is thought to be seeking generous government grants, which would lower its actual total investment.
The tentative pledge come after the EU said that it hoped to produce at least 20 percent of the world's semiconductors (by value) by 2030, up from 10 percent last year, as part of its $150bn 'Digital Compass' initiative.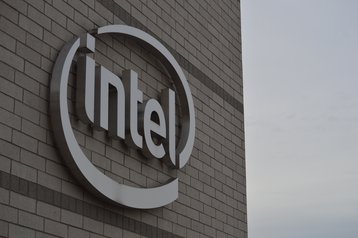 "A total project of €80bn over the next decade would be a catalyst for the semiconductor industry," CEO Pat Gelsinger said at the Munich Auto Show. "This new era of sustained demand for semiconductors needs bold, big thinking."
After announcing the launch of its own foundry business earlier this year, the company has been eyeing locations for new fabs - using the global chip shortage and Western nations' concerns about dwindling domestic production to try to wring out government incentives.
Intel Foundry Services will develop Arm, RISC-V, and even x86 chips for both Intel and others. As part of the March announcement, Intel said that it would pump $20bn into two new fabs in Arizona, also part-funded by state subsidies.
In July, the company said it could spend $20 billion on two semiconductor manufacturing plants in Europe (including incentives). Now it is teasing building more.
The company has looked at countries including Germany, the Netherlands, France, and Belgium, while CEO Gelsinger recently met French president Emmanuel Macron and Italian prime minister Mario Draghi to discuss the chip shortage.
At the Munich Auto Show, the company said that it had added its existing plant in Ireland to its foundry business. Gelsinger said that the facility in Leixlip would now be solely focused on building chips for the automotive sector.
The industry - close to the heart of EU policymakers - has been among the worst hit by the chip shortage. Earlier this month, GM said that it would idle eight factories due to the shortage, something that has happened across the sector for the past 12 months.
At the auto show, executives at Mercedes, VW, and BMW all warned that the supply issues could last until at least 2023.
"As CEO of Intel, I have the great privilege to be in a position to marshal the energies of 116,000 employees and a massive chip-design and manufacturing ecosystem to meet the demand," Gelsinger said.
Due to the complexity of setting up a fab, it is highly unlikely any new Intel facility would be set up in time to address the current crisis.