The Japanese government plans to allocate about 600 billion yen ($5.2 billion) of its fiscal 2021 supplementary budget to help fund advanced semiconductor manufacturing, Nikkei reports.
The funding comes as the world struggles with an acute chip supply shortage, and tensions grow between China and Taiwan, home to the majority of advanced semiconductor manufacturing.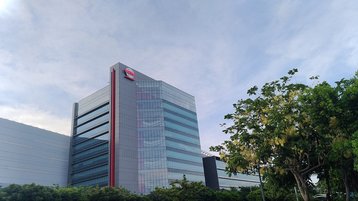 The new state investment comes after Taiwan Semiconductor Manufacturing Co. (TSMC) announced it would start producing chips in Japan in a joint venture with Sony that will see a $7 billion plant operational by 2024.
Earlier this year, the Japanese government approved a $338 million chip research project where TSMC will develop new chip technology in the country.
TSMC is also developing a $12bn+ site in Arizona, expanding its Chinese site, and considering opening a plant in the EU. At the same time, it is pumping tens of billions into its Taiwanese fabs, with a total of $100bn expected to be spent worldwide over three years.
The company, along with rivals like Intel and Samsung, are taking advantage of generous state subsidies as nations face both the current chip shortage and concerns about domestic supplies in the future.
This week, Samsung announced it would build a $17 billion semiconductor fab in Taylor, Texas. Back in its homeland of South Korea, the government has announced a $451 billion investment promise for domestic semiconductor production over the next decade.
Intel will build two fabs for $20bn in Arizona and is shopping around Europe for a similar investment in Europe.
Texas Instruments is also reportedly investing $30bn building a new 300-millimeter wafer fab in Sherman, Texas, due to come online in 2025.