In his first public comments, Intel's new CEO Pat Gelsinger outlined an aggressive plan to reinvent the flagging chip company: Bringing manufacturing to its core.
Under his predecessor, the business' semiconductor foundries were in decline, with key product milestones repeatedly missed, and the company looking to use TSMC fabs.
Now, Intel will spend around $20bn on two new fabs in Arizona, claims to have 7nm back on track, and says it will open up its factories to other companies.
Intel to outsource and provide fab services: This is a big deal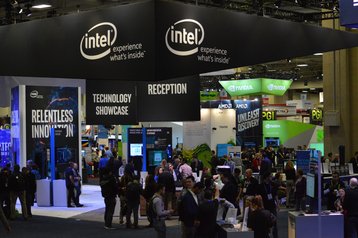 The company still plans to use third-party foundry capacity and will expand its use of other companies' factories even more. Gelsinger said that from 2023 that could include manufacturing products at the core of Intel's computing offerings for both client and data center markets, something it previously only developed internally.
At the same time as relying on other foundries, Intel will launch a new standalone business unit, Intel Foundry Services, led by semiconductor industry veteran Dr. Randhir Thakur. In addition to developing Arm and RISC-V chips, the Foundry will license x86 cores technology - meaning that companies beyond Intel and AMD could be able to create x86 chips.
Earlier this week, Google hired Intel's Uri Frank to develops Systems on Chip. While the exact details of Intel's x86 licensing model have yet to be shared, it could mean a company like Google could pay Intel Foundry Services to manufacture its own x86 chips.
Just over six years ago, then Intel CEO Brian Krzanich allowed a select group of customers to build SoC designs for very limited and pre-approved cases. This new foundry business is expected to be more open.
The company will also partner with long-time rival IBM to research next-generation logic and packaging technologies.
In the shorter term, the company claims that its "7nm development is progressing well" after rearchitecting and simplifying the process flow. It now expects to tape in the compute tile for its first 7nm client CPU (code-named "Meteor Lake") in the second quarter of this year.