Taiwan Semiconductor Manufacturing Company plans to spend $100 billion on new semiconductor fabs and R&D over the next three years.
South Korea's SK Hynix will also spend $106.35 billion on four new fabs, with the first set to go live in 2025.
The huge infrastructure investments come as the world struggles with a lengthy and painful semiconductor shortage that is expected to continue for several years.
For breaking data center news, features, and opinions, subscribe to DCD's newsletter
Throwing $200bn at a problem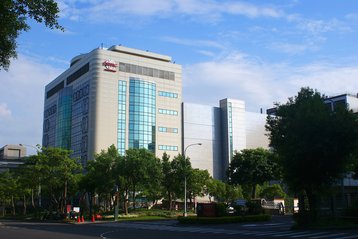 TSMC is the world's largest contract maker of chips, and says its fabs are currently working at full load, despite a deepening drought in Taiwan.
"TSMC is entering a period of higher growth as the multiyear megatrends of 5G and HPC are expected to fuel strong demand for our semiconductor technologies in the next several years," the company said in a statement to the Taiwan Stock Exchange.
"In addition, the Covid-19 pandemic also accelerates digitalization in every aspect. In order to keep up with demand, TSMC expects to invest $100 billion over the next three years to increase capacity to support the manufacturing and R&D of advanced semiconductor technologies. TSMC is working closely with our customers to address their needs in a sustainable manner."
Last year, the company spent some $17.2bn on capital expenditures and another $3.72bn on R&D. Capex is expected to jump to $25-28 billion this year, with R&D costs also set to rise.
TSMC plans to build a large fab in Tainan, Taiwan, for the second half of 2022. Another facility is set to be built in Hsinchu, while a third in Baosham is under consideration.
The company is also set to build a $12 billion fab in Arizona, expected to come online in 2024.
South Korea's SK Hynix also plans a spending spree, with 120 trillion won ($106.35 billion) set to go into one fab complex south of Seoul.
The four fabs received the green light from local regulators after first being announced two years ago. The Yongin site will manufacture DRAM, as well as next-generation memory chips.
"As the chip industry is the key pillar of the country's exports, the government will spare no efforts to solve any potential problems throughout the project, so that the construction can start this year as scheduled," the Ministry of Trade, Industry and Energy said.