The US government has told a number of suppliers that they will have to seek individual export licenses to sell equipment to Semiconductor Manufacturing International Corporation.
SMIC is China's largest chip manufacturer, and develops chips for Huawei - after TSMC dropped the telco due to similar sanctions against Huawei.
Attack on the chips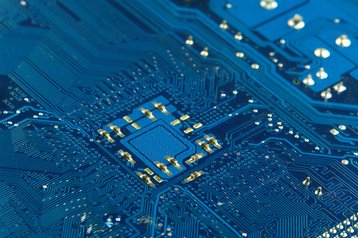 The Commerce Department has sent letters (first seen by Reuters) to suppliers of certain equipment announcing the restrictions, but have not made a wider announcement. SMIC said that it had not received any notice of the sanctions, which claimed there was an "unacceptable risk" that equipment supplied to it could be used for military purposes.
"SMIC reiterates that it manufactures semiconductors and provides services solely for civilian and commercial end-users and end-uses," SMIC said.
"The Company has no relationship with the Chinese military and does not manufacture for any military end-users or end-uses."
The news caused shares in the company to fall seven percent - but that comes after a 22 percent drop earlier this month when the ban was first rumored.
The company, like other chip manufacturers, uses production equipment from numerous US-based firms, including Applied Materials and Lam Research. Depending on how widespread the ban is, it could leave SMIC unable to update the software of the machines it uses, replace them, or upgrade them - with US equipment fundamental to its operations.
"The machines need to be tended to by suppliers every two to three months," Doug Fuller, who researches China's chip industry at the City University of Hong Kong, told Reuters.
The company is behind rival Taiwan Semiconductor Manufacturing Co when it comes to volume and technology, with it only recently launching 14nm chips. TSMC, meanwhile, mass produces 7nm processors and is starting to manufacture 5nm chips.
"For some time, the US has been stretching the concept of national security and abusing national powers to take various measures on Chinese companies without any excuse," Zhao Lijian, spokesperson for China's foreign ministry, said earlier this month. "It is a blatant bullying practice and we firmly oppose it."