China is the second largest data center market in the world and it presented a sometimes confusing mix of strong centralism and local idiosyncrasy, of cities where staggering demand growth outstrips available supply and yet huge remote data centers are reportedly almost empty. So how do you read the Chinese market and develop strategies to build key opportunities there? How can you future-proof those strategies?
We sat down with Alex Perkins, Data Centre Solutions Lead APAC, JLL and Bob Tan, National Director, Capital Markets, Alternative Investments, Singapore JLL to take a look at what's driving growth across China, and how trends in the market impact one of the world's leading economies. Make sure you tune into the What's driving growth in the Chinese data center industry? virtual panel at DCD>APAC Evolution to get the full story.
---
What makes China different?
Over the past decade, many markets have seen rapid growth in both demand for data compute, but also for the related infrastructure to support it (such as cooling and power). Many of these markets show the same patterns; increased access to the Internet and connected services, a rising middle class, and cheaper technology. So what sets China apart?
China is dominated by local markets, and being able to establish and operate a data center requires licenses and approvals. This means international companies need to establish effective partnerships with Chinese-owned and registered companies with a full suite of licenses.
Perkins elaborates on the cooperation between international organizations and Chinese companies. The process requires a mutual understanding and agreements around specific licenses, specifically pertaining to contractual contexts between the groups. Often this involves multiple agreements pertaining to two distinct features, i.e. connectivity and real estate. These agreements sit side by side and operate in tandem to deliver data center infrastructure in China.
---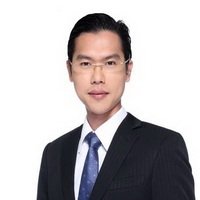 Doing things a bit differently
When we look at specific growth factors, Perkins says it's important to understand the specific services that are driving growth in China. Big players like Alibaba and Tencent both have in-built payment platforms for mobile devices.
From an infrastructure perspective, China offers cheap operational and building costs. Tan says that the cost to build per megawatt in China is relatively low compared to other countries in the APAC region. China is able to produce facilities at a lower cost but is typically geared towards hyperscale economics. Large swathes of land, with large initial investments, drive down the overall cost. Perkins highlights that a lot of these new builds in China are built differently, with hyperscale design often significantly more simple, and a lot cheaper than the US and much of Europe.
With a large focus on efficiency, many hyperscalers in China have stripped back designs to be simplified, but also much more efficient. The apparent compulsion with efficiency drives down overall costs, where similar infrastructure built in the US or Europe would cost many times more than similar builds in China.
---
More from DCD>APAC Evolution
---
Powering a giant
When considering data infrastructure, a key question we must ask is: how do you power it? China's rapid growth rate over the past 30 years, power generation became quite cheap. Coal, despite its negative impacts on the environment is an extremely cheap energy source. However China as a whole is taking steps to ensure that renewable energy is more completely integrated into the power grid. The Three Gorges Dam is one example of this, with other major project focuses going into nuclear power generation.
As the world's leading consumer of energy, it is unsurprising that China is still reliant on coal. Often considered the world's factory, China's rapid economic growth and partnerships with international corporations have relied on cheap power. Perkins stresses however, that unlike a majority of competitors China is a country where change can happen rapidly when pushed by a central agenda.
---
The Edge in China
Perkins thinks that the rollout of Edge will become absolutely essential in China's connected infrastructure. Having compute nearer to a majority of its population will reduce stress on the core. China's population density is unprecedented when compared to many western countries, and the growth rate of users generally outpaces most of the world. Additionally, as a manufacturing and production hub, Perkins believes that AI-based applications will become essential to increasing production efficiency.
The computing power it requires to support this uptake is monstrous. Many of the AI applications in this sense will need to be cloud applications, as the physical infrastructure required to achieve the needed compute is not possible, particularly in urban areas.
---
Is there anything holding China back?
Both Tan and Perkins pointed out that large populations have both positive and negative aspects when it comes to economic and technological growth. What may be a challenge for China is ensuring that its growing urban populations are connected in time, and without interruption to connected services.
The take-up rate of e-commerce platforms and mobile wallets/payment accounts is extremely high in many APAC regions, more specifically Indonesia and China. So there is the initial issue of ensuring these services remain stable, especially for platforms that are boasting 600 million (and more) concurrent users. Yet there is also an issue of how to effectively grow them, as even with a 50 or 60 percent market share, there are still 400 million people yet to utilize them.
---
The virtual belt and road initiative
Are data centers part of China's massive infrastructure and economic strategy, commonly known as the belt and road initiative? Perkins says yes, and not just in a physical way. Applications like TikTok which boast over one billion users globally are owned by Chinese companies. Services like this which can utilize global reach will be part of a global strategy that doesn't just tap into physical infrastructure, but virtual services.
Perkins expands, detailing how companies like ByteDance aiming to expand market share not only in China, but worldwide, will need to expand data center infrastructure. Tan also states how the investments will not be strictly data center-related, undersea cables and connectivity projects will be a cornerstone of China's virtual growth.
---
Make sure you register for the full session to hear more from Perkins and our other panellists on what is an extremely pertinent topic for the data center industry.
Upcoming events:
Meet data center & cloud demand, understand market trends and uncover technology innovation

How can you keep up with growing data center capacity demands sustainably and at speed?

Building resilient power architectures for data center, edge & cloud infrastructure