China's biggest chipmaker lost more than $28bn in value after the US Department of Defense confirmed it might block American companies from working with the company.
The ban could fundamentally damage Semiconductor Manufacturing International Corp's ability to manufacture chips, marking a significant setback for China's efforts to build a standalone semiconductor industry.
SMIC denied it had any ties to China's People's Liberation Army, a claim the US is thought to be investigating.
A chip war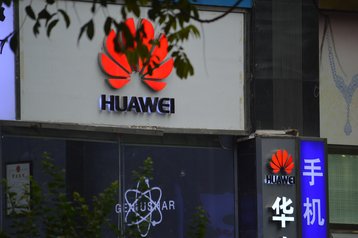 "DoD is currently working with the interagency in assessing available information to determine if SMIC's actions warrant adding them to the Department of Commerce's Entity List," a Defense Department spokesperson said, in a statement first reported by Reuters.
"Such an action would ensure that all exports to SMIC would undergo a more comprehensive review."
The Entity List would require US companies to seek written permission from the Department of Commerce to sell goods or services to SMIC, with such permission rarely given in other cases.
The comments caused SMIC's shares to fall more than 22 percent in Hong Kong. In Shanghai, where the company had raised $6.6bn in July, shares fell around 11 percent.
The company, like other chip manufacturers, uses production equipment from numerous US-based firms, including Applied Materials and Lam Research. Should a ban be enacted, it would be unable to update the software of the machines it uses, replace them, or upgrade them - with US equipment fundamental to its operations. "The machines need to be tended to by suppliers every two to three months," Doug Fuller, who researches China's chip industry at the City University of Hong Kong, told Reuters.
Back in 2018, the Trump administration also prevented Dutch machinery maker ASML from shipping a $150 million chip-lithography machine to China, with reports at the time suggesting that it had been ordered by SMIC.
SMIC said it was "in complete shock and perplexity to the news" and that it "provides services solely for civilian and commercial end-users and end-uses."
"We have no relationship with the Chinese military... Any assumptions of the Company's ties with the Chinese military are untrue statements and false accusations."
The company is behind rival Taiwan Semiconductor Manufacturing Co when it comes to volume and technology, with it only recently launching 14nm chips. TSMC, meanwhile, mass produces 7nm processors and is starting to manufacture 5nm chips.
But SMIC - the product of two decades of state support - is fundamental to the nation's Made in China 2025 initiative, an effort to bring high-tech manufacturing to the country.
With Huawei currently blacklisted with the same entity list threatening SMIC, it has seen its non-Chinese chip manufacturing options dwindle, with TSMC this year dropping the company as a client. Currently, it uses SMIC to manufacture the majority of its processors, but this too may now be threatened.
"For some time, the US has been stretching the concept of national security and abusing national powers to take various measures on Chinese companies without any excuse," Zhao Lijian, spokesperson for China's foreign ministry, said. "It is a blatant bullying practice and we firmly oppose it."