Empyrion DC has broken ground on its first data center, located in the Gangnam area of Seoul, South Korea.
Located in Yangjae-dong, Seocho-gu, Empyrion said the 40MW facility will be the first constructed in the Gangnam area since around 2011. Coincidentally, that is when performer Psy made the hip district briefly famous worldwide with the song, Gangnam-Style.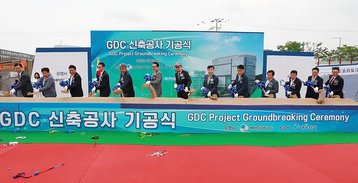 The 30,715 sqm (330,615 sq ft), nine-story facility is set to come online in H1 2025. The facility will also be equipped with photovoltaic solar panels on its façade.
"South Korea is a leader in digital adoption and is a strategic growth market for cloud and enterprise companies," said Mark Fong, CEO of Empyrion DC. "We are committed to supporting our customers' future growth and are delighted to offer sustainable digital infrastructure solutions that can meet their demand for scalability and flexibility in this region."
Wholly owned by funds managed by Seraya Partners, Singapore-based Empyrion is a new player in the space. The company first announced plans for a Seoul facility in August 2022.
In December 2021 it acquired a stake in Dodid Pte. Ltd. and its 12.5MW data center in Singapore alongside Malaysian conglomerate YTL. Seraya is an Asia-focused fund manager investing in hyperscale data centers, renewables, and energy transition opportunities.
According to its website, Empyrion is planning to enter other Asia markets in the future including Taiwan in Taipei and Indonesia in Jakarta. Further details have not been shared.
More in Construction & Site Selection