Empyrion DC is to build a data center in Seoul, South Korea
The Singapore-headquartered company announced this week that it is developing a 40MW facility in the Gangnam area of the capital city.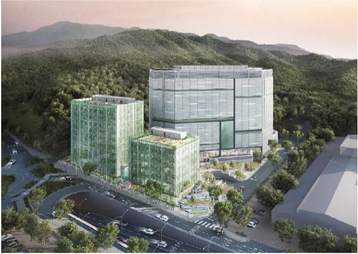 Empyrion DC signed a binding agreement with a local promoter to acquire 100 percent of the development rights, with plans to invest up to $400 million in the project and launch in 2024.
"Leveraging our deep local networks in Seoul, we sourced this exclusive transaction that wasn't available in the market. As Seoul is running out of data center supply, and as we plan to achieve 'ready-for-service' status in 2024, we already have customers requesting to lease entire floors," said. James Chern, chairman and managing partner of Seraya Partners.
The company said the 10-story building will be equipped with Building Integrated Photovoltaic Panels (BIPV) on the facade.
"As there has been no new data center development in Gangnam for over a decade, Empyrion DC's GDC project will alleviate the data center supply shortage in Gangnam and the broader metropolitan Seoul area," the company said.
Wholly owned by funds managed by Seraya Partners, Singapore-based Empyrion is a new player in the space. In December 2021 it acquired Dodid Pte. Ltd. and its 12.5MW data center in Singapore. Seraya is an Asia-focused fund manager investing in hyperscale data centers, renewables, and energy transition opportunities
Update: A spokesperson for Seraya & Empyrion has confirmed the companies partnered with YTL for the Dodid facility: "Empyrion DC, together with Seraya Partners, originated and led the investment in Dodid. YTL participated as a co-investor alongside Empyrion in the Dodid investment."
As well as the Singapore facility, Empyrion said it has a pipeline of "over 200 MW" of projects across Asia. On its website, the company also lists a project in Taipei, Taiwan, as in development. It is also aiming to develop a data center in Jakarta, Indonesia.
More in Construction & Site Selection