The US Department of Defense wants to re-evaluate its decision to award a major cloud contract to Microsoft.
The Pentagon said that the U-turn was in response to technical challenges highlighted by rival Amazon Web Services, which is protesting Microsoft's award in court.
AWS claims that the Joint Enterprise Defense Infrastructure contract, worth as much as $10bn over 10 years, was unfairly given to Microsoft due to interference by President Trump. The DoD did not address this allegation in its comments over reassessing JEDI.
Yet another thing delayed in these trying times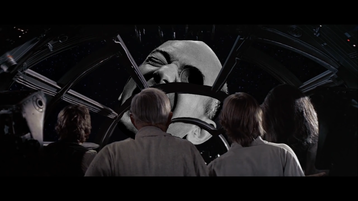 The DoD said in a court filing that it "wishes to reconsider its award decision in response to the other technical challenges presented by AWS." The filing comes after a judge said that AWS was "likely to succeed" in showing Microsoft's storage solution for JEDI was non-compliant with the contract.
The court granted the Pentagon 120 days to review the results again, but it may take longer.
Amazon Web Services said in a statement that it was "pleased" the Department of Defense "has acknowledged 'substantial and legitimate' issues that affected the JEDI award decision, and that corrective action is necessary."
"We look forward to complete, fair, and effective corrective action that fully insulates the re-evaluation from political influence and corrects the many issues affecting the initial flawed award."
A Microsoft spokesperson said that the company supports the "decision to reconsider a small number of factors as it is likely the fastest way to resolve all issues and quickly provide the needed modern technology to people across our armed forces."