Delta Air Lines has chosen Amazon Web Services (AWS) as its preferred cloud provider in a multi-year agreement.
At the same time, Delta has become Amazon's most preferred airline for its business travel.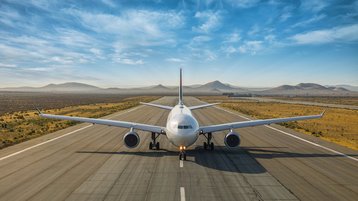 "Continuous innovation is at the core of Delta's commitment to its customers," said Matt Garman, SVP of sales, marketing, and global Services at Amazon Web Services.
"Delta is using AWS's global infrastructure, proven operating expertise, and wide range of services to drive innovation in delivering superior customer service, as well as enhancing efficiency and reliability across its global network."
Delta will allow relevant employees to take part in training with the AWS Designated Virtual Trainer (DVT) program to help speed adoption.
The airline has used AWS for a number of years, as well as other cloud providers - it moved its Calabrio Workforce Management to Microsoft Azure, and partnered with Google Cloud to track the use of sustainable aviation fuel.
But Delta primarily relied on its own on-premise and colocation data centers, but last year announced it was hiring IBM and its subsidiary Red Hat to help it move to the cloud - targeting 90 percent of its workloads in the cloud by 2024. It did not move to IBM's cloud, instead opting for a multi-cloud approach, which now has AWS at the top of the list.
"We're not just transforming our IT backbone—we're rallying our entire organization to use leading technology to improve our customers' travel experience in meaningful ways," said Delta's Rahul Samant, EVP and CIO.
"Our work with AWS is one of many critical steps we're taking to modernize our technology platform, empower our employees with the best tools available, and give customers even more control over the way they fly."
The company hopes that the move will reduce the number of costly outages. Delta suffered an outage in 2017 that led to at least 250 flights being canceled, and in 2016 more than 2,000 flights were canceled after what it claimed was a system-wide network power cut. The outage cost the company an estimated $150 million. In 2019 an outage with the AeroData software used for flight planning lead to the likes of Southwest, United, JetBlue, Alaska, and Delta all canceling flights.