US travellers were once again reminded of the failure-rate of modern systems, with Delta Air Lines canceling at least 250 flights, and delaying others for two hours, after an outage.
The issue comes just one week after United Airlines grounded domestic flights due to an IT outage, and four months after Delta grounded 451 Delta Air Lines flights.
Plane crazy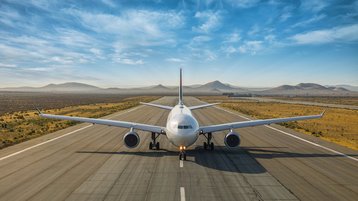 "I want to apologize to all of our customers who have been impacted by this frustrating situation," Delta CEO Ed Bastian said in a statement.
"This type of disruption is not acceptable to the Delta family who prides itself on reliability and customer service. I also want to thank our employees who are working tirelessly to accommodate our customers."
Approximately 170 flights were canceled yesterday, along with another 80 today. More cancellations are still possible. Making matters worse, not all delays and cancellations will be reflected on their systems.
Delta did not detail the exact nature of the outage, but said that its essential IT systems went down at about 6:30 pm Sunday, and were restored a few hours later. All systems were back to normal shortly after midnight, the company claimed.
International flights were unaffected.
In addition to last week's United Airlines failure, and last August's Delta failure, there have been several other significant airline problems in the past year.
Last October, the United Airlines delayed 60 flights due to a "systems issue," and in July 2015 it grounded all its flights around the world due to a faulty router. In September, British Airways saw major issues after a system crash.