US data center operator Switch Inc. is believed to be exploring strategic options, including a sale.
Bloomberg reports that the Las Vegas-based company, led by chairman and CEO Rob Roy, is working with advisers.
Shares rose by around five percent following the report, valuing the company at over $7 billion.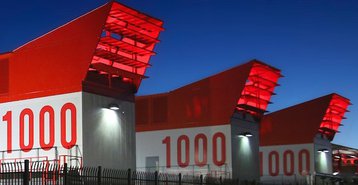 "There is an increasing likelihood that Switch could be a candidate for a take-private," Cowen analysts led by Michael Elias wrote in a note to clients earlier this month.
The analysts pointed to the large amounts of private capital flooding into the data center sector, the valuation gap between public and private companies, and the shrinking number of large players due to recent mergers.
Last year, KKR & GIP took CyrusOne private for $15bn, American Tower took over CoreSite for $10.1bn, and Blackstone picked up QTS for $10bn.
The acquisitions, as well as smaller deals, have limited the number of public data center companies, making Switch one of the largest, behind the two goliaths Equinix ($65bn) and Digital Realty ($39bn).
The company may have also become a more attractive acquisition target after voting in November to convert into a real estate investment trust, which will give it more a favorable tax arrangement (for more on REITs, go here).
Switch operates its large 'Prime' data center campuses in Reno, Las Vegas, Grand Rapids, and Atlanta. It is building a large data center in Texas, where it also bought Data Foundry for $420m.
The company also has an Edge business, teaming up with Dell to build Edge data centers at FedEx locations across the US.
Last year, Switch sold its stake in a European data center venture based on the designs of Switch's Tier IV Las Vegas facility. The Milan facility is now part of Stack infrastructure.
The year before, it announced it would launch a security robotics business for the data center sector, but has quietly removed all reference to the project from its website. Representatives of Switch previously declined to comment to DCD about the status of the initiative, once pitched as a "stand-alone security platform."
Switch first went public in 2017, at a valuation of $4.2 billion. Shares fell steadily from an IPO peak of $20.84 to a low of $6.50 in December 2018, but then began to rise.
At time of writing, shares are valued at $29.43. The company was not immediately available for comment.
Update: DigitalBridge and IFM have acquired Switch Inc. for around $11 billion.
More in The Investment & Markets Channel
More in Colocation & Wholesale