Colt Data Centre Services (Colt) has launched the Inzai 3 data center, the company's largest facility in Japan.
The 27MW Inzai 3 has already leased around 90 percent of its space and will sit next to two other facilities on its Inzai campus east of Tokyo. At the Japanese campus, there is a total of 50MW of IT power available. The new Inzai 3 boasts data halls that are 1,000 sq m (10,700 sq ft) each, and an average of around 3.375kW per sq m.
Earthquake proof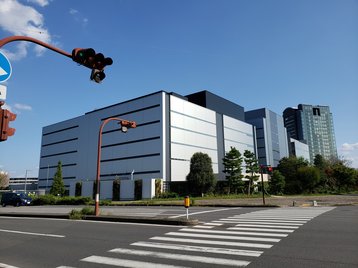 Inzai 3 is built to be earthquake resistant; sitting on a system of seismic isolation mechanisms that isolate the whole building from any activity and allow it to move as one, rather than sway. It was also built during pandemic conditions.
Quy Nguyen, VP Global Accounts & Solutions at Colt DCS said: "While we are quite proud of our latest hyperscale facility, we are even more proud that we were able to deliver it in a responsible manner by ensuring the health and safety of our staff and contractors involved in the construction. By completing the site in a safe and timely manner, despite the pandemic disruptions of the last nine months, we are delighted to not only have delivered on our promise to clients but to our employees and partners as well."
The new facility was built to satisfy the growing demand for cloud-based solutions in the Japanese market. Colt has two other Japanese campuses, elsewhere in Tokyo and Osaka. Last year, the company bought the site that would be the home of its 40MW facility in Osaka, Japan.
Colt DCS operates 26 carrier-neutral data centers globally and has been building and operating large scale data centers and providing data center colocation services for more than 20 years.
"The demand we are seeing within the Japanese market is unlike ever before," said Hiroshige Sugihara, Head of APAC, Colt DCS. "Hyperscale, and the scalability and agility it provides, will be essential to foster such widescale growth and we are thrilled to be supporting businesses and Cloud Service Providers in the region with the services they require."