US-listed colocation companies Equinix, Digital Realty, American Tower, and Iron Mountain all posted their Q3 earnings results.
All four posted slight revenue increases for the quarter. Though most pointed towards strong dollars compressing what would have likely been better results.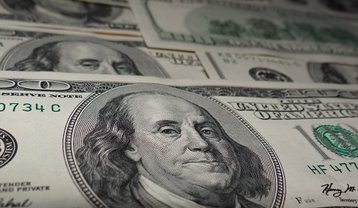 Digital Realty announced it won a contract for four build-to-suit facilities with a financial customer, and acquired land in Crete, Paris, Stockholm, and Dallas.
While it seemingly failed to secure any new leases for its hyperscale xScale segment, it gave the green light to develop new facilities in Tokyo, Jakarta, and Barcelona.
American Tower, which has acquired CoreSite, is continuing with plans to develop up to 1,000 1MW Edge locations.
Iron Mountain acquired Spanish data center firm XData, taking over one data center in Madrid.
Cyxtera and Switch also posted their results; despite revenue growth, both posted losses for the quarter.
Digital Realty: Four build-to-suit facilities for a financial customer
Digital Realty reported revenues for the third quarter of 2022 of $1.2 billion, a 5 percent increase from both the previous quarter and the same quarter last year.
The company delivered a third-quarter 2022 net income of $239 million and Adjusted EBITDA of $620 million, a 1 percent increase from the previous quarter and a 2 percent increase over the same quarter last year. Funds from operations were $462 million.
"Digital Realty again delivered record quarterly bookings in the third quarter, our third record in the past four quarters, reflecting the strong global demand for data center solutions," said Digital Realty Chief Executive Officer Bill Stein. "With a rapidly changing global environment, we are making the necessary adjustments in order to maximize the significant market opportunity that lies ahead."
In the third quarter, Digital Realty signed total bookings expected to generate $176 million of annualized GAAP rental revenue, adding 103 new customers. The company signed renewal leases representing $156 million of annualized GAAP rental revenue during the quarter.
More than 1.1 million sq ft of new leases were in the Americas, in deals above 1MW and totaling 78.8MW. Europe was the second largest market but trailed, bringing in 169,169 sq ft and 19.4MW.
In the earnings call, CFO andy Power said the company had signed four build-to-suit leases in the quarter with a 'large multinational financial services customer'.
"This large multi-site, multi-market build-to-suit transaction drove the upside in our greater than one megawatt North America leasing and also served to increase our development pipeline sequentially while reducing our anticipated yields."
The company acquired three assets for data center development during the quarter: A 38-acre parcel in Paris, France, which can support approximately 80MW of IT load, for $10 million; An income producing mixed-used building on a nine-acre parcel in Stockholm, Sweden, for $39 million, which can support up to 10MW; And a one-acre parcel on the Greek island of Crete for $2 million, which can support up to 6.5MW.
The quarter saw Digital Realty dispose of a non-core, mixed-use data center property in Dallas for $207 million. It also signed an agreement with its Digital Core REIT to sell a 25 percent interest in a data center in Frankfurt valued at approximately $547 million.
Subsequent to the close of the third quarter, Digital Realty acquired a four-acre parcel, which could support 24MW of IT load, immediately adjacent to its campus in Dallas, Texas, for $24 million.
Power added that in the face of global recession and increased costs, the company could rein in some of its build-out ambitions.
"We have probably one of the most distinguished land banks and runways for our customers. But I think there is a scenario very likely where we could spend a little bit less on speculative development," he said.
Digital Realty had approximately $15.8 billion of total debt outstanding as of September 30. In August the company closed a €750 million term loan due 2025, and closed an offering of $550 million of 5.550 percent notes due 2028 in September. Subsequent to quarter end, Digital Realty received over $650 million in commitments for a new two-year US dollar term loan with a one-year extension option.
Equinix: xScale leasing stalls, and new facilities in Tokyo, Jakarta, and Barcelona get the green light
The company reported quarterly revenues of $1.8 billion, an increase of 10 percent over the same quarter last year. It was the company's 79th consecutive quarter of revenue growth.
Operating Income was $333 million, a five percent increase over the previous quarter; Net Income was $212 million, a 2 percent decrease from the previous quarter. Adjusted EBITDA was $871 million, a 1 percent increase over the previous quarter.
Charles Meyers, President, and CEO, of Equinix, said: "We had another record quarter as global demand for digital infrastructure continues to grow and customer preferences trend convincingly toward architectures that are highly distributed, persistently hybrid, deeply cloud-connected, and increasingly on-demand — all factors fueling our position as a trusted partner in digital transformation. Even in a complex and challenging macro environment, our expansive global reach and robust interconnected ecosystems continue to attract a wide and diverse customer set, as businesses prioritize digital investments and embrace Platform Equinix as a point of nexus to support hybrid and multi-cloud."
With regards to its xScale hyperscale ventures, the company launched17MW with openings at FR9x-2 and LD11x-2. It is also planning a new 3MW facility in Milan, Italy, known as Milan 7x-1, which is due live in Q1 2023. Mexico City 3x-1, São Paulo 5x-2, Dublin 5x-1, Madrid 3x-1, and Osaka 2x-2 are all due to open in Q4 of this year. However, it seems the company was unable to secure any new leasing for its xScale facilities during this quarter.
Equinix approved a 1,450-rack expansion for SV11 phase 2 (Silicon Valley) due live in Q3 2023, a 500-rack expansion for MT2 phase 2 (Montreal) also in Q3 2023. TY15 phase 1 (Tokyo) was approved, with 1,200 racks going live in Q3 2024; JK1 phase 1 (Jakarta) was also approved and set to add 575 racks in Q4 2024; and BA2 phase 1 (Barcelona) was approved and will add 650 racks in Q1 2024 .
ME2 phase 2 (Melbourne), TR2 phase 4 (Toronto), ML5 phase 2 (Milan), IL2 phase 3 (Istanbul), MA5 phase 1 (Manchester), MD2 phase 4 (Madrid), and PA10 phase 1 (Paris) all went live.
In the earnings call, the company noted Channel wins included a U.K. insurance firm with Equinix partner, Softcat, for a data center consolidation and modernization project at its London campus.
The company also added it had purchased land for development in Monterrey, Mexico.
American Tower: Plans to break ground on first 1MW Edge facility
During the quarter, American Tower's data center business reported revenues of $194 million. Operating profit was $94 million. This is up from $3 million in 2021, before the acquisition of CoreSite, and up by $3 million from Q2. Operating profit was down by $3 million.
For the wider company, total revenue increased 8.8 percent to $2.67 billion. Net income increased 12.9 percent to $820 million, and Adjusted EBITDA increased 5.8 percent to $1.64 billion
Tom Bartlett, American Tower CEO, said: "We saw strong leasing trends across our global portfolio of communications assets in the third quarter, as our customers continued to aggressively deploy next-generation networks. Our business continues to demonstrate resiliency in the face of economic volatility, delivering solid performance and double-digit growth in our common stock dividend. Looking ahead, we are excited about our positioning as the 5G ecosystem develops, leveraging our distributed portfolio of tower and land assets, together with our data center business, to support the networks of the future. Further, our investment grade balance sheet, strong liquidity, and access to diversified sources of capital have us well positioned to execute on our disciplined capital allocation strategy, driving sustained growth and shareholder value for years to come."
The company revealed it paid $34 million for the data center it recently acquired in Miami, Florida. The company currently has 28 facilities totaling 3.47 million sq ft and 233MW.
It also has 247,800 sq ft and 32.3MW of data centers in development, with Bartlett saying more than 20 percent of the data center development under construction is now pre-leased. Another 1.35 million sqft and 154 MW are currently being held for future development.
During the earnings call, Bartlett said: "Having now owned CoreSite for more than three quarters, we couldn't be happier with the performance we're seeing across the business and the use cases driving leasing activity, which we expect to serve as growth catalysts well into the future. Importantly, we're extremely encouraged by the consistently positive customer feedback on this acquisition."
The CEO also provided an update on the company's Q2 announcement that it had identified more than 1,000 sites that could support 1MW Edge data center locations.
"Over the next several months, we plan to break ground on our first 1MW Edge facility and an owned tower site to build upon our understanding of market demand and customer requirements, design a blueprint that can be rolled out at scale as the Edge ecosystem developed and demonstrate the differentiated value proposition at American Tower and CoreSite can offer potential customers."
He also re-stated that the company intends to focus its data center ambitions within the US: "When you're seeing all this noise about buying data centers and things outside of the United States, that's not where we're looking. That's not where our focus is. [The] US is our chessboard as we speak, relative to our data center activity."
Iron Mountain: Enters Spanish market with XData acquisition
In the third quarter, Iron Mountain posted total data center revenues of $100 million, and adjusted EBITDA of $42.66 million. This was up 13..2 percent year on year, but a modest $300,000 increase from Q2.
The wider company delivered revenue of $1.29 billion, up 12.4 percent year-on-year. It posted adjusted EBITDA of $469 million, also up 12.4 percent, and Net Income of $193 million.
"We are pleased to report a set of very strong results for the third quarter, including all-time record Adjusted EBITDA and AFFO. As we shared with the market at our Investor Event in September, we have set out a path for our growth trajectory with Project Matterhorn," said William L. Meaney, President and CEO of Iron Mountain. "In doing so, our expanded total addressable market along with our widened suite of solutions have enabled us to continue our mission of delivering value for our customers and as a result to achieve revenue growth of 18 percent and growth in Adjusted EBITDA of 16 percent on a constant currency basis, or 14 percent and 12 percent, respectively, on a reported basis."
The company completed 6.9MW of new and expansion leasing across 36 deals, and expects to exceed its leasing projection of 130MW for the full year. There were 43 new leases commenced during the quarter totaling 14.3MW, with 167 leases totaling 7.7MW renewed.
NJE-1 Phase 4, which will add a pre-leased 0.5MW in New Jersey, is the only expansion due to go live this year. In Virginia, work on VA-4 and VA-5 has begun and set to complete in 2025, adding 32MW and 40MW respectively; both are 100 percent pre-leased.
The most notable news was that Iron Mountain had acquired XData, a Spanish data center firm with a facility in Madrid. The facility, originally acquired from Spanish IT firm Indra, currently offers 3MW but could reach 79MW at full built out.
The company also acquired a 10-acre property next to its existing campus in Phoenix, Arizona, where it plans to build a 36MW data center with 230,000 sq ft of space. In India, the company expanded its footprint and secured land and power for 20MW of additional capacity in Mumbai.
Cyxtera: Revenue up, net loss increases
Revenue for the quarter reached $186.6 million, an increase of 5.6 percent year-on-year.
The company posted a Net Loss of $55.9 million in the quarter; and Transaction Adjusted EBITDA increased $400,000 to $58.5 million. The loss is an increase on last year and the previous quarter this year; Net loss in Q2 2022 was $48.1 million; Q3 2021 Net loss was $46.7 million.
"Cyxtera's team once again delivered solid financial results in the third quarter, as we move through the second half of the year," said Carlos Sagasta, Cyxtera's Chief Financial Officer. "The fundamentals of our business remain healthy, including strong constant currency revenue
growth, low churn rates and resilient demand across our key markets. We believe this positive momentum positions us well to mitigate some of the macroeconomic trends, including rising utility costs, higher interest rates, and FX volatility."
The company noted it closed an Accounts receivable (AR) securitization facility of $37.5 million with PNC Bank during the quarter.
During the earnings call, CEO Neslon Fonseca said the company expects its SFO4-B project in Santa Clara, California, to begin contributing in Q4.
CFO Carlos Sagasta said the company is in the process of moving customers from its SIN1 data center in Singapore to its larger site, SIN2. The CapitaLand-owned SIN1 is approximately 5MW, while the Digital Realty-owned SIN2 is 10MW.
On power costs, Sagsta said the company's our cost of revenue has been negatively impacted by the increased power cost.
"We have the contractual flexibility to pass through increases in power costs, but we consider the power pass-through activity very carefully, because we understand that this is a real impact to our customers," he said.
The company compelted three transactions with cash proceeds from the sale of critical power and cooling equipment of approximately $20 million.
Switch Inc.: Revenues up but posts a loss
Switch Inc., which is currently being acquired by DigitalBridge, posted Revenue of $174.5 million, Net Loss of $200,000, and Adjusted EBITDA of $69.5 million. Adjusted net loss was $4.7 million in the third quarter.
Quarterly Revenue was up year-on-year from $158.1 million, and up around $6 million from Q2 2022. Net loss in Q3 2021 was $900,000, but the company saw a net income of $380 million in Q2 of this year.
"Switch maintained a strong double-digit revenue growth trajectory in the third quarter of 2022," said Rob Roy, Founder and CEO of Switch. "Our sales pipeline remains active as we continue to have good visibility on customer demand for facilities that are currently under construction across the Five Primes. Las Vegas 15 is substantially committed to clients just six months after its opening, and we have pre-sold multiple megawatts at the Tahoe Reno 2 and Atlanta 3 facilities which are on track for delivery in H1 2023 and H2 2023, respectively. In addition, we remain committed to our long-term development plan to deliver more than four million square feet of capacity through 2026, with enough land to construct an additional seven million square feet thereafter."
"The continued strength in top line growth during the third quarter is reflective of ongoing robust market demand for our premium data center infrastructure," said Gabe Nacht, CFO of Switch. "Elevated power costs continued to affect margins in Q3, in part due to seasonal factors which we expect to moderate in the fourth quarter. While power costs remain elevated on a year-over-year basis, we continue to engage in pricing and hedging strategies to mitigate the impact of higher electricity rates."
Taho Reno 2 is expected to launch in the first half of 2023, while site work is underway for Taho Reno 3. The company is seeing a customer expansion at Las VegasS 11 and ongoing construction and tenant improvements at Las Vegas 15. Atlanta 3 is scheduled to open in the second half of 2023. In Round Rock the company is undergoing site preperation for Austin 4 and 5; and begun work on Grand Rapids 2.
Customer wins include a 3MW expansion with an existing cloud infrastructure customer at Las Vegas 15, and a 2MW expansion with a cybersecurity customer with deployments in The Core Campus and The Citadel campus. It signed a colocation expansion order with an existing global logistics customer at The Keep Campus totaling approximately $1 million in annualized revenue and $5 million in total contract value, and signed a multi-year colocation renewal and expansion with a global media and entertainment customer at The Core Campus representing approximately $11 million in total contract value.
The DigitalBridge acquisition is expected to close in Q4 of this year, taking the company private.