Digital Realty has sold a "mature" data center to release the capital for new projects - without saying which building it sold, or to who it was sold.
The company release tells us that Digital has sold the property, which contains 370,000 sq ft (34,400 sq m) facility and other tenants, for $205 million. The company will use to pay down debt, and invest in new property and acquisitions. The property is expected to generate a net income of $10.7 million a year for the new owner.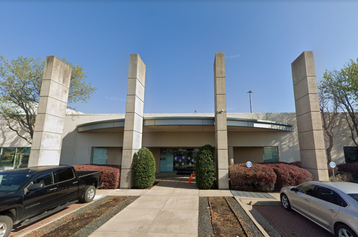 The deal is expected to complete by the end of September.
Selling off older property to invest in newer facilities is a move which Digital Realty makes regularly. Typically, it sells "powered shell" buildings that have one tenant, and provide a steady, if unexciting income, to investors who want a stable return. In 2019, for instance, it sold ten data centers to Singapore investor Mapletree for $1.4 billion.
Digital Realty chief investment officer Greg Wright put that somewhat long-windedly in the release: "This disposition opportunistically recycles an operationally mature asset to fund strategic investments aimed at enhancing our longer-term growth profile. Since 2018, Digital Realty has sold approximately $4 billion of assets and redeployed proceeds into highly connected facilities around the world, providing our customers with a global, full spectrum data center solution."
But what data center did the company sell this time?
We're told it was a 370,000 sq ft facility acquired in 2004, which would make it one of the first Digital Realty facilities, as 2004 is the year DR was spun off from property firm GI Partners and had its IPO.
DR lists some 24 properties in its first financial report, back in 2004. The only one closely matching 370,000 sq fit is "Webb at LBJ," a data center at 11830 Webb Chapel Road. It was listed as a Digital Realty facility on Digital's site till 2018, and other sites such as Datacenter Hawk still list it as such. It's also listed as a 140,000 sq ft Evoque data center, and was previously listed for Evoque's predecessor company AT&T, and also T-Mobile, which merged with AT&T in 2011.
It seems clear that Evoque is a tenant, occupying more than a third of the building. As the Digital release puts it: "The majority of the rental revenue is derived from a Tier III Powered Base Building data center, while a portion of the property is leased to commercial and retail tenants on a longer-term basis." 
The whole 365,647 sq ft property appears on a listing of commercial property for sale, listed as office/general office space.
In response to a query from DCD, a Digital Realty spokesperson said: "We don't have any information beyond the press release."  We're guessing someone else at Digital will know which data center was sold.
Meanwhile, we're guessing that Evoque has a new landlord in Dallas.