Digital Core REIT is to acquire majority stakes in two data centers owned by its founder and sponsor, Digital Realty.
The SGX-listed Real Estate Investment Trust (REIT) this week announced plans to acquire an interest in up to two data centers currently owned by Digital Realty for up to $681 million.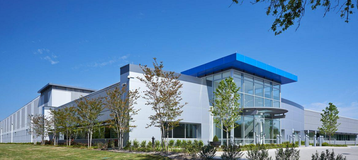 However, there are two potential scenarios regarding which facilities it will acquire, and what proportion of those facilities, depending on whether Digital Core REIT raises capital through equity fundraising to partially finance the transaction.
The company said if the deal is funded by external bank borrowings without equity fundraising, it will acquire a 25 percent interest (~$140 million) in a data center located at WilhelmFay-Straße 15 and Wilhelm-Fay-Straße 24 in Frankfurt, Germany.
If the deal is funded by external bank borrowings and equity fundraising, it will acquire an 89.9 percent interest ($502 million) in the Frankfurt facility, as well as a 90 percent interest ($179 million) in a data center located at 1215 Integrity Drive in Richardson, Texas for a combined $681 million.
"We are pleased to contribute to the next phase of Digital Core REIT's growth, reinforcing Digital Core REIT's position as an ideal perpetual capital partner for Digital Realty, while continuing to provide our customers ubiquitous connectivity and a seamless customer experience across our global platform," said Digital Realty Chief Executive Officer A. William Stein.
"The acquisition of these state-of-the-art facilities will enable Digital Core REIT to deliver upon our external growth strategy and establish a presence in two leading core global data center markets," said John J. Stewart, CEO of Digital Core REIT Management Pte. Ltd., the manager of Digital Core REIT. "This transaction also strengthens Digital Core REIT's portfolio through improved customer and geographic diversification, while delivering near-term DPU accretion and long-term value for unitholders."
The two data centers are both freehold facilities built in 2017 with a combined 568,538 net rentable square feet and are 93 percent leased.
The Frankfurt facility, most recently expanded in 2022, offers 450,662 sq ft/34MW and is 91 percent leased, and is valued at around $550 million. The Texas facility offers 117,876 sq ft/7MW and is 100 percent leased, and is valued at around $200 million.
Digital Realty announced plans for and floated Digital Core REIT last year, with the aim that the new company holds a number of the sponsor's stabilized facilities. The company was seeded with a portfolio of 10 data centers from Digital Realty across the US & Canada in Northern Virginia, Northern California, Los Angeles, and Toronto totaling more than 1.2 million sq ft and 49MW.
This week's announcement also noted that the company is currently under negotiations to enter into an amendment to Sungard's lease in relation to its exit from the property located at 371 Gough Road in Markham, Ontario, Canada, and the onboarding of some of their end-user customers as direct customers. Sungard was a major customer at the site but went bankrupt this year; 365 Data Centers has acquired a number of Sungard's US facilities.