US-listed colocation companies Equinix, Digital Realty, and American Tower all reported incremental growth numbers in their latest earnings reports for Q2 2022.
Equinix posted its 78th consecutive quarter of growth, including 38MW of leasing at its xScale hyperscale facilities. It closed one facility in Osaka and divested another in Sydney.
Digital Realty likewise posted small growth numbers. The REIT bought land in Ireland, Barcelona, Frankfurt, Paris, and Stockholm. It looks set to pass up to three facilities to its Singapore-listed Digital Core REIT.
American Tower's data center division – based on its CoreSite acquisition – continued its upwards trend. The company has reportedly identified up to 1,000 sites at its cell towers that could support at least 1MW.
Iron Mountain signed pre-leases on two Virginia facilties totaling 72MW with an unnamed Fortune 100 company. Iron Mountain is developing the facilities in a 55:45 partnership with Hana Financial.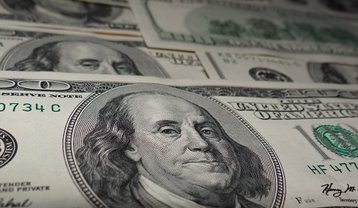 Equinix: Continues revenue growth, xScale leasing numbers grow
Quarterly revenues increased 10 percent on the same quarter last year to $1.8 billion. This marked the company's 78th consecutive quarter of revenue growth—the longest streak of any S&P 500 company. It reported $216 million in Net Income and Adjusted EBITDA of $860 million.
Charles Meyers, president and CEO at Equinix, said: "With record Q2 gross bookings that sizably surpassed the prior peak, Equinix had an outstanding first half of 2022, and our business continued to deliver strong and consistent results. The demand environment and our pipeline remain robust despite a complex global macroeconomic and political landscape, as we continue to enable digital leaders on their transformation journey."
Equinix has 49 projects currently underway across 34 metros in 21 countries. Projects opened in Frankfurt, London, Mexico City, Milan, Sydney, and Tokyo during the quarter.
TR2 phase 4 (Toronto), ME2 phase 2 (Melbourne), ML5 phase 2 (Milan), IL2 phase 3 (Istanbul), MA5 phase 1 (Manchester), MD2 phase 4 (Madrid), MD6 phase 1 (Madrid), PA10 phase 1 (Paris), and ZH5 phase 4 (Zurich) are due to launch in Q3.
Q2 saw the company close the acquisition of four data centers from Entel in Chile, with the acquisition of one additional data center from Entel in Lima, Peru, expected to close in Q3.
The company's xScale portfolio has now leased more than 170MW globally. There are 11 xScale builds currently under development, of which more than 80 percent is pre-leased. 38MW was pre-leased during the quarter; 10MW at DB6x, 14MW at FR11x phase 2, and 14MW at PA13x phase 1. Mexico City 3x-1, Frankfurt 9x-2, Madrid 3x-1, and Osaka 2x-2 are due to open during Q3.
In Australia, the company divested its SY8 data center at 74 Mentmore Avenue in Rosebery, Sydney. It also closed OS99 in Osaka, Tokyo.
When asked about Jim Chanos' recent comments about his shorting of data center REIT stocks, Meyers was nonplussed:
"On the short thesis, I would just tell you that I think it represents an underdeveloped understanding of the data center market and the relative position of various players," he said. "[The notion] that this is a sort of a zero-sum game between us and the hyperscalers, I think, is just not an accurate view of the marketplace."
In reply, Chanos -linked Twitter account Diogene (@WallStCynic), accused Equinix of 'living in an alternative universe' regarding its return on investment numbers.
"When you make up the metrics, you can make up the numbers," said Chanos.
Digital Realty: Slow & steady growth, acquires land in Frankurt and Barcelona
Digital Realty reported revenues for the second quarter of 2022 of $1.1 billion, a one percent increase from the previous quarter and a four percent increase from the same quarter last year. Net income was $63.9 million, while adjusted EBITDA was $611 million; a 1 percent increase from both the previous quarter and over the same quarter last year.
"Demand for data center solutions continued to be strong through the second quarter, with healthy contributions from both hyperscale and enterprise segments," said Digital Realty Chief Executive Officer A. William Stein. "Customers are seeking to secure the capacity they require in advance of availability, as over half of our record development schedule is pre-leased, and tight conditions in many markets around the world are resulting in an improving pricing environment and rising occupancy."
Digital Realty signed total bookings expected to generate $113 million of annualized GAAP rental revenue, including a $12 million contribution from interconnection. It signed renewal leases representing $173 million of annualized GAAP rental revenue during the quarter. Leases total 722,038 sq ft; the majority was within EMEA in deals totaling more than 1MW.
During Q2 Digital Realty acquired an eight-acre parcel in Dublin for $6 million (DUB15/16 in Profile Park), which can support up to 40MW of IT load. This is despite the company saying it had paused expansion plans in Dublin amid connection restrictions put in place by EirGrid.
"We had already committed to buying the land [for data center expansion] before the moratorium came into being and so we have little choice but to play the long game with it," Seamus Dunne, MD of Interxion's Ireland operations, told Ireland's Business Post in May.
Digital Realty also acquired 2.4 acres in Barcelona (BCN1) for $11 million, which can support up to 15MW of IT load, and 34 acres in Frankfurt (FRA33/34 in Hattersheim) for $60 million, which can support up to 70MW of IT load.
Subsequent to the close of the second quarter, Digital Realty acquired 38 acres in Paris for $11 million and nine acres in Stockholm for $43 million.
The Digital Core REIT – a pure-play data center REIT listed in Singapore and sponsored by Digital Realty – reported revenues of $52.8 million, with net property income of $35.4 million.
"Data center fundamentals continued to improve throughout the first half of the year," said John J. Stewart, CEO of Digital Core REIT Management Pte. Ltd. "Our high-quality portfolio of mission-critical facilities in top-tier data center markets is well positioned to deliver resilient performance in the current environment. Our flexible balance sheet remains primed for growth, while our management team remains firmly focused on creating durable value for Unitholders."
The company currently owns 10 100-percent occupied data centers across the US, but in the earnings presentation alluded to further planned contributions by its sponsor of facilities in Frankfurt, Chicago, and Dallas. The deals are expected to be signed in Q3.
Sungard, the REIT's fifth-largest customer, filed for bankruptcy protection earlier this year. The company leases around 37,000 square feet at 371 Gough in Toronto, Canada, representing approximately 7.1 percent of DC REIT's total revenue.
The REIT said the customer remains current on its rental obligations to Digital Core REIT, and recently executed a cash flow support agreement with DRT whereby the company has agreed to make Digital Core REIT whole for any cash flow shortfall related to this customer bankruptcy through 31 December 2023. In turn, Digital Core REIT has agreed to repay any cash flow support received from DRT, interest-free from 1 January 2024 through 31 December 2028.
America Tower: Identifies up to 1,000 1MW Edge sites
US REIT American Tower reported total revenue of $2.674 billion, an increase of 16.3 percent. Net income increased 19.1 percent to $891 million, while Adjusted EBITDA increased 13.2 percent to $1,671 million
America Tower CEO Tom Bartlett said: "We delivered strong financial and operational results in the second quarter, while generating double-digit dividend per share growth and building over 1,500 high-return towers.
This resiliency reflects continued network investment-driven demand, the critical connectivity we support around the globe and the successful execution of our CoreSite financing initiatives, including our common stock offering and announced strategic partnership with Stonepeak."
Within its data center segment, the company reported revenues of $191 million, and profit of $97m for the quarter. The company reported $2.5 million in revenue and profits of $200,000 for Q2 2021, but this was prior to the CoreSite acquisition. CoreSite revenues for Q1 2022 were $184 million, and a profit of $91m.
Referring to its equity financing and stake sale to Stonepeak, American Tower CFO Rod Smith said during the earnings call: "With these two transactions, not only have we addressed our equity financing requirements for CoreSite, but we've accomplished it in a manner that maximizes shareholder value and supports our investment grade credit ratings.
"Through our partnership with Stonepeak, we've created a platform to further evaluate and finance growth opportunities across our US data center business as the 5G ecosystem further develops."
CEO Bartlett also outlined the company's plans regarding the roll-out of Edge centers at cell tower sites.
"We've created an Edge Advisory Board, we're setting up an Edge Lab. We've done a full evaluation of our sites that can support a megawatt and 2MW of activity, and identified, over 1000 sites that with power and interconnection could support upwards of at least a megawatt of capacity."
"We're looking by the end of the year to actually establish and start to build out a few of these megawatt facilities. We're in discussions with all the potential participants looking to take advantage of the opportunity. We will look at building capacity out, but it will be very measured and based upon demand. And it will largely be in the United States."
Cyxtera: Revenues up, still posting losses
Cyxtera posted increased revenues, but still posted a loss for the quarter.
Q2 revenues reached $184.1 million, up 4.9 percent year-on-year. The company posted a Net Loss of $48.1 million in the quarter, down from $93 million last year; Transaction Adjusted EBITDA decreased by $2.3 million, or (3.8%) year over year, to $60 million.
"Our Q2 results, including Cyxtera's best net bookings quarter to date, completed a strong first half of 2022 and highlights the healthy demand for leading-edge infrastructure solutions," said Nelson Fonseca, Cyxtera's Chief Executive Officer. "Despite the complex macroeconomic trends impacting our sector, the demand among enterprise and service provider customers has resulted in a strong pipeline and favorable pricing environment as we look at the remainder of the year. This strong momentum validates our strategy to provide easy-to-consume, cloud-like colocation on a global scale to meet the needs of the modern digital enterprise."
Iron Mountain: Signs two build-to-suit deals in Virginia
Revenues for the second quarter were $1.29 billion, compared with $1.12 billion in the second quarter of 2021. Net Income for the second quarter was $201.9 million, compared with $276.5 million in the second quarter of 2021. Adjusted EBITDA for the second quarter was up 12.1 percent to $454.7 million.
"We are pleased to report outstanding performance in the second quarter, including all-time record Revenue, Adjusted EBITDA, and AFFO. These results are reflective of our team's commitment to our customers and the expanded addressable market for our products and services," said William L. Meaney, President and CEO of Iron Mountain. "We remain focused on delivering value for our customers with ever-expanding innovation in our suite of products and services which will ultimately deliver accelerated growth for our company and our shareholders."
The company's Global Data Center Business reported total revenues of $100 million and Adjusted EBITDA of $42 million.
The company signed 55 new or expansion leases totaling 11MW during the quarter, and two build-to-suit leases totaling 72MW; these are seemingly VA4 & VA5 in Virginia. The company has signed leases totaling 118MW for the year.
VA4 and VA5 will be developed under a joint venture; Iron Mountain will retain 55 percent ownership alongside Hana Financial. Both facilities are 100 percent pre-leased to an unnamed 'Fortune 100 company'. Full build-out of these two sites is expected in the third quarter of 2025.
VA-2 Phase 3 (12MW) and NJE-1 Phase 4 (0.5MW) are both due to come online later this year.
The company also signed a deal with a 'large global bank', whereby Iron Mountain will provide on-site media destruction and data center equipment recycling to 42 data centers, campus locations, and branch offices.
Switch Inc.: Big income jump from tax agreement
Switch, which is being acquired by DigitalBridge and IFM, posted Revenues of $168.2 million, Net Income of $380.7 million, Adjusted EBITDA of $84.6 million. Net Income for the previous quarter was just $9.7 million, representing a massive increase; the company said this quarter included a $372.8 million gain on termination of the tax receivable agreement.
"Switch continued to execute favorably on its robust sales pipeline and maintained a strong growth trajectory in the second quarter of 2022," said Rob Roy, Founder and CEO of Switch. "Customer demand remains elevated across the five Primes and pre-sales continue to improve with respect to facilities that are currently under construction. To meet this high level of demand, we are accelerating our long-term development pipeline to deliver more than four million square feet of capacity through 2026, with enough land to construct an additional seven million square feet thereafter. In addition, LAS VEGAS 15 is pacing well ahead of historical fill rates as the first two sectors are now substantially committed to clients. Additionally, we have pre-sold multiple megawatts at the TAHOE RENO 2 facility scheduled to come online in the first half of 2023."
Signed a 4MW expansion order with an existing Fortune 50 global technology customer at The Core Campus and The Keep Campus representing $7.5 million of incremental annualized revenue.
Leasing deals signed this quarter including a five-year renewal with a 'multi-trillion dollar global asset management company' at The Core Campus totaling more than $8 million in total contract value; a multi-year renewal and expansion with a leading global defense contractor at The Core Campus; and a 2MW expansion order with the streaming division of a Fortune 100 global media and entertainment customer at The Core Campus.
The company also signed an expansion order for both colocation and network services with an existing global logistics customer at The Core Campus and The Keep Campus totaling approximately $4 million of incremental annualized revenue.
During the quarter in March, Switch entered into a power purchase and sale agreement to purchase an aggregate firm commitment of 474,650 Mwh for a purchase commitment of $25.7 million.
It also entered into a purchase and sale agreement for the acquisition of land and a data center building currently being leased for a total purchase price of $300 million. Details of weren't provided.
DigitalBridge: Ready to close on Switch
The Company reported second quarter 2022 total revenues of $289 million, GAAP net loss attributable to common stockholders of $37 million, or $(0.06) per share, and Distributable Earnings of $7.6 million.
Marc Ganzi, CEO of DigitalBridge, said "We delivered another solid quarter of revenue and earnings growth at DigitalBridge with contributions from our investment management and operating segments. I'm pleased to report initial commitments to our new credit and core strategies, highlighting positive momentum in capital formation as we enter the second half of the year. We are also detailing a new upgraded roadmap built around our highly scalable investment management platform which we believe will drive significant earnings growth and value creation for our shareholders over the coming years."
On the subject of Northern Virginia and the power transmission issues Dominion is having there, Ganzi said: "We don't see any compromise in our bookings in terms of who will get deployed. We do see delays; '23 should have some delays, '24 should have some delays, but we do see things normalizing in '25 and '26."
On the company's acquisition of Switch, he said: "We're really excited about the prospects for Switch. They've got a lot of land. They have the power and the capability to grow. And Reno has become one of the great what I would call tethered markets to Santa Clara. We're really excited about closing on Switch because they've actually got more ready-lift capacity than anybody else in the market. "
More in Colocation & Wholesale