Canadian telco Rogers has signed direct-to-cell connectivity deals with satellite operators Starlink and Lynk.
Rogers and SpaceX will offer satellite-to-phone technology in Canada using SpaceX's Starlink low earth orbit (LEO) satellites and Rogers' wireless spectrum.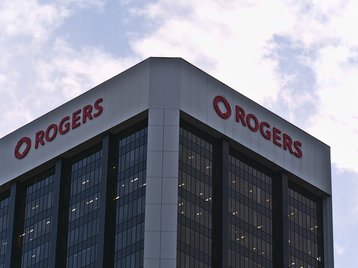 "As the country's biggest investor in 5G spectrum with Canada's largest 5G network, Rogers is proud to work with SpaceX to expand wireless coverage across all of Canada, from coast to coast, to keep Canadians connected and safe," said Tony Staffieri, president and CEO, Rogers. "In the future, these investments will deliver wireless connectivity, including access to 911, to even the most remote areas."
The companies plan to start with satellite coverage for SMS text and will eventually provide voice and data on 4G and 5G devices across the country's most remote wilderness, national parks, and rural highways that are unconnected today.
"As a Canadian, I'm excited that SpaceX is collaborating with Rogers to bring SpaceX's Direct to Cell service to Canadians. I'm proud of the impact this will have across the country wherever Canadians may work, play or travel," added Sara Spangelo, co-lead for Direct to Cell at SpaceX.
In the Lynk announcement, Rogers said it will begin expanding satellite-to-phone coverage in 2024.
"From underground transit systems in Canada's largest cities, to cell towers in space covering Northern communities, Rogers is leading to bring Canadians the biggest and best wireless networks across the country, to keep them connected and safe," said Rogers CEO Staffieri. "Emergencies do not wait and that is one of the reasons why we are investing to make sure Canadians can always reach 911 from anywhere in Canada."
Lynk sent its first Lynk Tower 1 ''orbital base station' satellite into space last year. Two more Lynk Towers were launched into orbit in January. When commercially launched, the orbital base stations will be able to connect to existing standard mobile devices on Earth, providing 2G, 4G, and 5G connectivity, the company claims.
"Everyone deserves to have access to seamless connectivity and emergency services, no matter where they live. That's why Lynk is thrilled to partner with Rogers to help bring continuous wireless coverage to Canadians," said Charles Miller, Lynk CEO and co-founder. "Rogers is the ideal partner for Lynk because of the company's strong, national spectrum holdings and national wireless networks. We look forward to working with the Rogers team to ensure every single Canadian can call 911 in an emergency or connect from wherever they are."
Lynk has signed commercial agreements with more than 25 MNOs covering more than 40 countries, including Vodafone Ghana, 2degrees in New Zealand, Globe Telecom in the Philippines, and Telecel's Centrafrique in the Central African Republic.
Starlink has previously signed direct-to-cell agreements with T-Mobile in the US, Salt in Switzerland, and One NZ (previously Vodafone NZ) in New Zealand, as well as a backhaul deal with KDDI in Japan.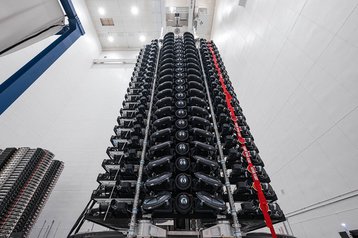 SpaceX's mixed week
The new deal comes after the Federal Aviation Administration (FAA) grounded SpaceX's Starship to conduct a safety investigation. The rocket successfully launched last week but was blown up mid-test and damaged the launch pad during take-off.
In South Africa, local telecoms regulator ICASA denied it was delaying Starlink's launch in the country. The regulator said it was awaiting a formal license application from SpaceX after an opposition MP accused it of blocking SpaceX's service in the country.
Last week saw Honduran national fixed line operator Empresa Hondurena de Telecomunicaciones (Hondutel) sign a deal with Starlink to expand connectivity to underserved regions. Five sites are reportedly set to be testing grounds.
Starlink antennae are also set to be installed on vessels operated by luxury river cruise ship provider Aqua Expedition. The company recently announced that it started offering Starlink services on three cruise ships (Aqua Blue, Aqua Mare, and Aqua Nera) and plans to equip the rest of its fleet (Aria Amazon and Aqua Mekong) by September 2023.
This week Netflix engineer and SpaceX watcher Nathan Owens noted that SpaceX has applied for a blanket license for Ka-band earth stations in the US and territories. Each earth station will utilize up to 40 identical 1.85-meter antennas; each station will simultaneously communicate with up to eight Gen1 satellites and up to thirty-two Gen2 satellites.
"Granting this application and authorizing a new element of the ground-based component of SpaceX's satellite system would serve the public interest by giving SpaceX Services greater flexibility to deploy earth stations where and as needed," the company said in the filing.
In other satellite news:
- OneWeb has signed a contract with Intellian for flat panel user terminals. The OW11FL user terminals will start mass-production beginning in Q4 2023.
- Intelsat has started delivering Public Broadcasting Service (PBS) content across the US after signing a new distribution deal. Intelsat's Galaxy 16 Ku-band satellite started delivering iconic PBS content to 156 broadcast affiliates.
- Ecuador's state-owned operator Corporacion de Telecomunicaciones (CNT) is to expand its satellite capacity and utilize SES' O3b mPOWER satellite system to provide connectivity to the Galapagos Islands.
- Sports media firm Eurovision Services has signed a deal with Hispasat to use the latter's 30W-6 satellite and the Lurin teleport in Peru to distribute sports content to local partners.
- The US Space Force is to deploy mobile satellite ground stations developed by BlueHalo. The military is aiming to replace aging parabolic antennas with new infrastructure able to contact multiple satellites simultaneously.
- Dish Network has ordered a new broadcast satellite from Maxar Technologies to expand services over North America. Based on the Maxar 1300 series platform, the ES XXV satellite is expected to be ready for launch to geostationary orbit "within the next few years," according to the company.
- In-orbit satellite refueller Orbit Fab has raised more than $28m in a Series A funding round. 8090 Industries led the round, with Stride Capital, Industrious Ventures, Lockheed Martin Ventures, Tribe Capital, Good Growth Capital, and Massive Capital Partners all participating.