Brazilian firm Zeittec is to build a new data center for the Federal University of Espírito Santo (UFES) in the city of Vitória in Espírito Santo state.
In the first phase of the seven-month project, Zeittec will carry out all the necessary civil renovations so that the UFES building can receive the servers and other data center equipment. In total, the new data center will span around 300 sqm (3,230 sq ft) across two data halls and be used to host university data and applications.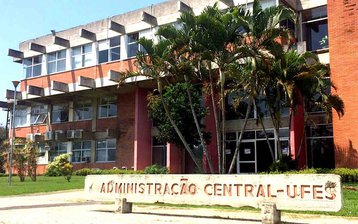 "The first data hall will have 15 racks in its initial phase, in addition to four precision air conditioning machines and all the redundancies to guarantee the safety and high availability of the environment," said engineer Fabrício Costa, technical director of Zeittec.
The UFES Data Center will have two electrical distribution lines, in addition to its own power substation, for added redundancy. It will have a fire detection and firefighting system utilizing Novec 1230 gas.
Founded in the early 2000s, Zeittec is focused on turnkey data center projects for clients including retrofits, modular, and containerized offerings. The company completed a facility for the Brazilian Institute of Geography and Statistics (IBGE) in Rio de Janeiro in December 2021 that will house all the data and applications for the country's 2022 population census.
Last year it also undertook projects for Brazil's Superior Court of Justice of Rondônia in Porto Velho, the Águia Branca transport group in Espírito Santo, and for Swiss manufacturer Bühler Group's operations in Curitiba.
This year the company announced it was to build a data center for the Public Ministry of Mato Grosso do Sul (Ministério Público do Mato Grosso do Sul, or MP-MS) in western Brazil; it is also developing a facility for Sebrae-PR, the Brazilian Micro and Small Business Support Service in Curitiba.
Founded in 1954, UFES is a free public university with around 25,000 students across four campuses.
A version of this story appeared on our Brazilian edition.