Zeittec is to build a data center for the Public Ministry of Mato Grosso do Sul (Ministério Público do Mato Grosso do Sul, or MP-MS) in western Brazil.
The construction of the facility is in the initial planning phase and will be carried out by Zeittec in a safe-room system and certified to NBR/ABNT 15247 standards.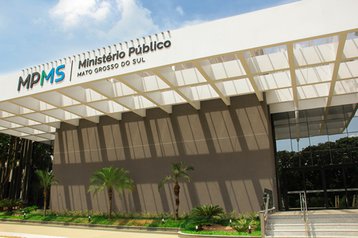 Under construction at the MP-MS headquarters in the regional capital Campo Grande, the safe room will be implemented with a modular system in an outdoor environment.
The new data center will also have an early fire detection system, which anticipates the formation of flames and suppresses possible outbreaks with Novec 1230 gas, which is not harmful to mission-critical equipment.
Founded in the early 2000s, Zeittec is focused on turnkey data center projects for clients including retrofits, modular, and containerized offerings. The company completed a facility for the Brazilian Institute of Geography and Statistics (IBGE) in Rio de Janeiro in December 2021 that will house all the data and applications for the country's 2022 population census.
Last year it also undertook projects for Brazil's Superior Court of Justice of Rondônia in Porto Velho, the Águia Branca transport group in Espírito Santo, and for Swiss manufacturer Bühler Group's operations in Curitiba.
A version of this story appeared on our Brazilian publication.