Investment firm Blackstone has completed its acquisition of a majority stake in Emerson Electric's climate technologies unit, and renamed it Copeland.
Blackstone paid $9.7 billion for a majority stake in the HVAC and refrigeration company, whose total value was put at $14 billion.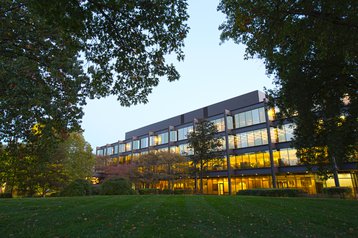 The deal was first announced at the end of October 2022 and at the time set at an upfront payment of $9.5bn, has only recently been completed and saw the total rise to $9.7bn.
Centerview Partners LLC and Goldman Sachs & Co. LLC served as financial advisors to Emerson, and Davis Polk & Wardwell LLP as legal counsel. Barclays served as lead financial advisor to Blackstone. Guggenheim Securities, LLC and Evercore also provided financial advisory services to Blackstone
Copeland sells compressors, controls, thermostats, valves, as well as software and monitoring solutions. In 2022, the company had net sales of $5 billion.
"Copeland has long been a pioneer in the HVAC and refrigeration industries with unmatched capabilities in engineering, design, and innovation," said Ross Shuster, CEO of Copeland. "With the focus that comes from being a standalone company, and the support of our shareholders, Blackstone and Emerson, we plan to extend the company's leadership position in the industry and develop new and integrated climate technology solutions."
Copeland will continue to operate from the St. Louis campus, with Emerson entering a three-year lease on the headquarters from the JV. Copeland will serve a global market including Europe, Latin America, Asia, the Middle East, and Africa.
According to Emerson president and CEO, Lal Karsanbhai, the upfront payment of $9.7bn from Blackstone has enabled the company to advance its portfolio for automation markets.
Karsanbhai added: "Our remaining non-controlling investment enables Emerson to benefit from Copeland's future upside under Blackstone's ownership, until we exit the business. With our focused portfolio, we are bringing comprehensive automation products, software, and solutions to a diverse set of end markets, driving operational excellence and enhancing value creation for Emerson shareholders."
Emerson Electric was founded in 1890 and manufactures various products and provides engineering services for industrial, commercial, and consumer markets. In 2016, the company spun off its power unit which became what we now know as Vertiv, and later that year sold the spin-off to Platinum Equity.
In 2017, BladeRoom filed a trade secrets theft lawsuit against Emerson. This carried through till 2021. In 2018, a jury trial found Emerson guilty and a $77 million ruling was made against the company. However, a judge has since found the verdict unjustified, and brought the matter back to court. A retrial has not yet occurred.
Blackstone is an asset manager with $991 billion in assets under management. The company has invested in several data center and telecoms companies, including Lumina CloudInfra, COPT, Vnet, Phoenix Tower International, and QTS Realty.