Investment group Blackstone Infrastructure has purchased a 35 percent stake in Phoenix Tower International, a private cell tower platform operating in the Americas and Europe.
Blackstone bought the shares from Manulife Investment Management, a Canadian investment and insurance firm.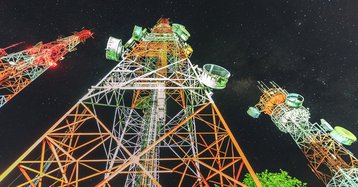 "There is a massive growth opportunity in the wireless infrastructure sector across the world, and I am pleased to have world-class partners from Blackstone on my team to continue to expand the business," Dagan Kasavana, CEO of PTI said.
Greg Blank, senior managing director in Blackstone's infrastructure business, added: "Cell towers represent one of the highest-quality and most durable infrastructure asset classes given their mission critical nature and long-term growth tailwinds. We look forward to supporting PTI's continued growth and expansion by leveraging Blackstone's scale and resources."
Last year, Blackstone acquired data center operator QTS for $10 billion, and invested in US fiber-to-the-home provider Hotwire Communications. As the world's largest alternative asset manager, it has $731 billion in assets under management. Since the Covid-19 pandemic accelerated the shift to digital services, it has increased its investment in the sector.
Rothschild & Co acted as financial advisor to Blackstone Infrastructure Partners in the PTI deal, while Simpson Thacher & Bartlett served as legal advisor.