Corporate Office Properties Trust (COPT) has formed new data center joint ventures with Blackstone.
In a short release, the company this week announced the formation of two new joint ventures with entities affiliated with Blackstone Real Estate.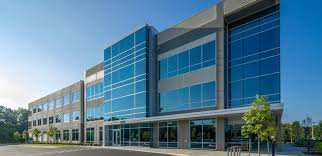 The Joint Ventures acquired a 90 percent interest in five single-tenant data center shell properties totaling approximately 1.1 million square feet (102,200 sqm) and valued at $278 million.
Details of which facilities were sold were not shared, with COPT saying the acquisition was executed through two separate transactions occurring in mid-December and early January. COPT received approximately $250 million of proceeds, which it will deploy to fund the equity required for its development pipeline.
The company said that with these closings, it does not anticipate the need to raise any additional equity capital in 2023.
A COPT spokesperson told Bisnow the properties are in Northern Virginia.
This isn't the first time the two companies have worked together in the data center space. COPT and Blackstone formed a $265 million joint venture in 2019 involving seven COPT data centers, before selling another eight facilities to a separate Blackstone joint venture in 2020 for $293 million. The same year Blackstone also acquired a majority share in another six COPT data centers. In 2021, another COPT/Blackstone JV acquired a 90 percent stake in two single-tenant, data center shell properties totaling 432,000 square feet (40,100 sqm) valued at $119 million.
In total COPT owns around 5 million sq ft (464,515 sqm) of data shell space across 27 single-tenant facilities that are 100 percent leased, according to its most recent results. At the time of its Q3 results, around 19 were owned through joint ventures, all with Blackstone.
The company has three facilities in development and around 33 acres held for future data center shell development, totaling 647,000 developable sq ft (60,100 sqm).
Last year COPT sold its only wholesale-operated data center, located in Manassas, Virginia, to CloudHQ's investment arm for $222.5 million.