Investment firm Bain Capital has submitted an offer to take Chinese data center operator ChinData private.
ChinData said this week the investment firm – already an investor in the data center company – had submitted a preliminary non-binding proposal letter proposing to acquire all of the outstanding ordinary shares of the company.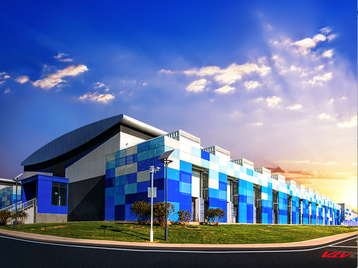 The offer of $8 per share would value ChinData at around $2.93 billion. The company's stock has been trading as low as $4.95 a share in recent months, but has risen to around $7.18 since the offer, giving the company a market cap at time of writing of around $2.63 billion.
ChinData noted no decision has been made and there are no assurances a definitive offer will be made.
"We believe that our proposal provides an attractive opportunity to the Company's shareholders. Our proposal represents a 33 percent premium to the closing price on the last trading day prior to the date of this proposal and a premium of 38 percent to the volume-weighted average price during the last 30 trading days," Bain said in its offer letter.
ChinData operates more than 17 data centers across China, Malaysia, and Thailand, with its non-Chinese facilities operated by subsidiary Bridge Data Centres, which is also building a site in India. TikTok owner ByteDance is a major ChinData customer.
Bain bought Chindata in 2019 from Wangsu Science & Technology Co. and merged it with its portfolio firm Bridge Data Centres. The combined company went public in 2020.
Bain still owns around 42 percent of ChinData. SK Holdings took a stake in the company in 2020.
ChinData was reportedly fielding acquisition offers last year. State-owned enterprise China Merchants Group Ltd. was reportedly considering a bid for ChinData, but nothing came of the reports. Likewise, local operator GDS and EQT-backed EdgeConneX were mulling potential bids, which again came to nothing.