South Korean conglomerate SK Holdings has reportedly agreed to acquire 8.9 percent of ChinData for US$300 million.
The deal by SK Group's parent company valued the Bain Capital-backed Chinese data center provider at $3.1bn, the South China Morning Post reports.
The transaction is still subject to regulatory approval, and is expected to close in the third quarter.
Better than an IPO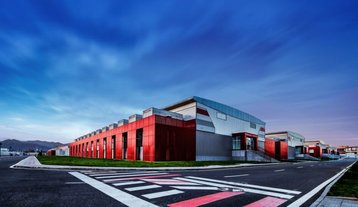 In January, rumors swirled that ChinData was considering an IPO in an effort to raise around $500m - in a move that would have valued the business at $1bn. While this recent funding round brought in a little less money, it did so at a significantly higher valuation.
The company was founded in 2015 to focus on hyperscale development in China, expanding in 2019 when Bain bought the business and merged it with Bridge Data Centres to form a pan-Asian data-center platform. The combined group is branded as ChinData within China, and as Bridge Data Centers across the rest of Asia.
Last year, Bridge CEO Kris Kumar told DCD that the company plans to expand rapidly, with Bridge doubling its capacity by the end of 2020 from 150MW to 300MW. The group expects to expand in all three markets where it operates: China, India and Southeast Asia, focusing on campuses - new ones in China, and a combination of building and buying elsewhere.
In Malaysia, for instance, Bridge acquired two data centers in Cyberjaya and has announced plans for another 20MW expansion.