Private equity firm Bain Capital is planning an IPO for its Chinese data center operator ChinData Group, according to Bloomberg.
Bain is inviting investment banks to participate in a sale slated for 2021, anonymous sources told the news site. The deal would likely value ChinData at $1 billion, and aim to raise $500 million.
ChinData to expand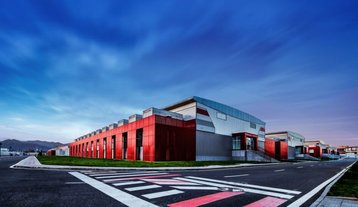 In 2019, Bain invested in ChinData and merged it with its existing property Bridge Data Centres to form a pan-Asian data-center platform. The combined group is branded as ChinData within China, and as Bridge Data Centers across the rest of Asia.
During 2019, Bridge CEO Kris Kumar told DCD that the company already plans to expand rapidly, with Bridge doubling its capacity by the end of 2020 from 150MW of capacity to 300MW. The group plans to expand in all three markets where it operates: China, India and Southeast Asia, focusing on campuses - new ones in China, and a combination of building and buying elsewhere.
In Malaysia, for instance, Bridge acquired two data centers in Cyberjaya and has announced plans for another 20MW expansion. This year's expansion is would be funded by Bain, but an IPO next year could help fund further expansion.
Previous large IPOs by Chinese data center specialists include GDS, which filed for a $200 million IPO in 2016, and 21Vianet, which issued an IPO in the US back in 2011. Bloomberg says that GDS shares have grown fivefold in value since the IPO, making the company worth $6.9 billion.