Amazon Web Services (AWS) said that it plans to keep hiring next year, after the broader company laid off more than 10,000 people.
The world's largest cloud company also confirmed that it would keep building data centers (not that there was much concern on that front).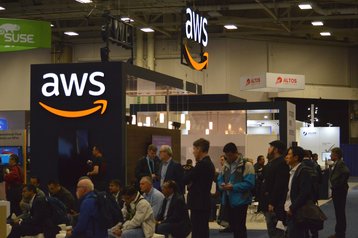 "I anticipate that we actually will add some more headcount next year," Matt Garman, AWS sales and marketing SVP, told Bloomberg. "Our business is still growing rapidly."
But he admitted that AWS implemented an executive hiring freeze earlier this year, saying that the company regularly went through cycles of staff growth and retrenchment to avoid bloat.
"We'd gone through a couple years where we just haven't done it," Garman said. "It was, frankly, time."
"We have a pause and, and I actually think our teams all are embracing it. We've grown so rapidly that a lot of times from an organizational point of view, it's healthy to have a time of digestion."
As for data centers, he said: "We'll moderate our data center growth when the demand moderates. We have a lot of supply chain models that tell us to keep building data centers, so we're gonna keep building them."
Amazon's layoffs primarily impacted its Devices division, in particular Alexa, as well as Retail. But the company's cloud gaming unit, Luna, was also cut heavily, and Amazon Web Services contractors were let go.
The company's CEO warned this month that more layoffs would continue in 2023.
AWS is still growing, but reported its slowest quarterly growth to date. In its latest earnings call, Amazon said that cloud customers were "focused on controlling costs," while data center energy costs had more than doubled over the last couple of years.