Amazon plans to continue layoffs in the new year, the company's CEO Andy Jassy said.
The scale of the cuts are yet to be decided, he said, and it's not known how many divisions will be impacted. Stores and its People, Experience, and Technology (PXT) division will definitely see some cuts, he said.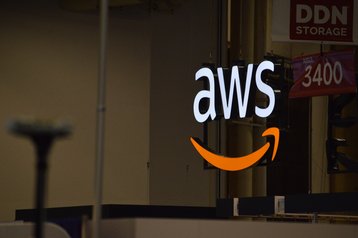 "Our annual planning process extends into the new year, which means there will be more role reductions as leaders continue to make adjustments," Jassy said. "Those decisions will be shared with impacted employees and organizations early in 2023."
He added: "I've been in this role now for about a year and a half, and without a doubt, this is the most difficult decision we've made during that time (and, we've had to make some very tough calls over the past couple of years, particularly during the heart of the pandemic)."
Cuts so far have mostly impacted Alexa and other 'devices,' including cloud gaming service Luna, as well as Books, with around 10,000 thought to have been laid off.
The highly profitable cloud business Amazon Web Services has not been aggressively cut, but DCD found that numerous contractors were let go. Amazon did not respond to requests for comment.
Earlier this month, Amazon froze corporate hiring across the company - including at AWS.