AWS has signed a power purchase agreement (PPA) with Mitsubishi in Japan.
The project, to be operated by Mitsubishi subsidiary MC Retail Energy, will consist of ground-based solar power generation projects totaling 22MW across more than 450 locations in the Tokyo metropolitan area and the Tohoku region.
Already under construction and scheduled to start operation sequentially from 2022 and into 2023, the entire project will be able to generate 23,000-megawatt hours (MWh) of renewable energy annually.
Amazon said the agreement will be Japan's 'first and largest intensive solar power generation project' utilizing corporate PPA.
"This is our first renewable energy project in Japan that will help Amazon meet our commitment to power our worldwide operations with 100 percent renewable energy by 2030, a target we are on a path to meet five years early thanks to projects like this," said Nat Sahlstrom, director of Amazon Energy.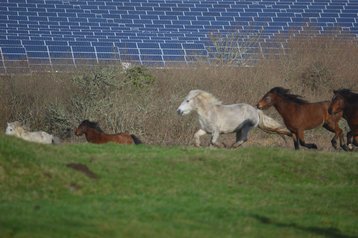 West Holdings will be responsible for the construction of this project together with Mitsubishi.
Yuji Okato, GM, Energy Service Division, Mitsubishi Corporation added: "This project, which we are working on jointly with Amazon, will be a major step toward the renewable energy initiatives that MC, Japan, and we are working together."
"There is a demand for the introduction of global climate change countermeasures, and renewable energy is being used. Mitsubishi will expand the use of renewable energy and contribute to the decarbonization of the Earth."
The project is the second global corporate PPA signed between Mitsubishi and Amazon following a 2017 offshore wind agreement in the Netherlands between Amazon and Mitsubishi subsidiary Eneco (acquired by Mitsubishi in March 2020).
According to Nikkei, which first reported the PPA before Amazon confirmed the news, West Holdings will charge property owners for installation of solar panels who will then recoup their investments in 10 years through electricity sales to Amazon.
Nikkei first reported Amazon was interested in renewable energy deals within Japan in May, suggesting the company was in talks with a number of Japanese power companies and trading houses to build its first renewable energy power plant in the country.
Amazon is the largest corporate buyer of renewable energy in both the US and Europe, with renewable energy investments of more than 10GW across 232 projects globally. However, this deal marks only its third such project in Asia; the company has a 100MW solar farm in development in Shandong, China, as well as a 50MW solar project in Singapore in partnership with Sunseap Group. Per the Renewable Energy Institute, there are only about 20 PPA contracts in Japan.
As well as Amazon, Mitsubishi subsidiary Eneco has previously signed PPAs with Google and Microsoft for renewable projects in the Netherlands.