Amazon is looking to deploy fuel cells at data center sites in Morrow County, Oregon. But regulators have warned the use of natural gas, for the cells' primary energy source, will actually raise the company's emissions footprint.
The news comes as the company files for a clean air permit for a new data center campus in Morrow County.
First reported by OregonLive, the cloud company has applied to power at least three of its Oregon data centers — and potentially up to seven — with natural gas fuel cells. The Bloom Energy cells would provide around 24MW to each of the three data center sites.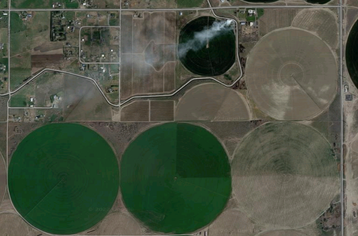 The cells would be installed by August, with Amazon potentially adding fuel cells at four more sites nearby in the future.
"We are investing in fuel cells as a way to power a small number of our operations in Oregon," Amazon said in a written statement. "We continually innovate to minimize our impact on our neighbors, local resources, and the environment and this technology provides a pathway for less carbon-intensive solutions in the region."
Amazon has had a data center presence in Oregon for a number of years. It began building in Boardman in Morrow County around 2011, and expanded in Hermiston, in nearby Umatilla County, from around 2017. The company has at least seven facilities in the area.
Umatilla Electric currently supplies power to the facilities. Much of the area's power is supplied by the Morrow Point Dam, but the data centers in the area mean more energy is needing to be procured from the state's energy market.
However, while fuel cells don't rely on combustion, state regulators warned that the use of natural gas instead of hydroelectric power would actually increase Amazon's carbon footprint in the region.
The tech giant's fuel cells would be the primary source of electricity for three Amazon data centers and emit the equivalent of 250,000 tons of carbon dioxide annually, according to the Oregon Department of Environmental Quality (ODEQ).
The company reportedly aims to supply the cells via the Gas Transmission Northwest pipeline, which carries natural gas from Canada through Oregon to California. GTN would build three connectors, each a little more than a mile, to link Amazon's data centers to spurs off its main pipeline.
OregonLive notes the introduction of the fuel cells could contravene requirements put forward in a recently-proposed data center-focused clean energy bill being considered in Oregon. Amazon's proposals of 24.3MW per cell are already just below a 25MW limit on new, natural gas electrical plants introduced in Oregon in 2021.
"If they want to use fuel cells there, let them use fuel cells there but let them confine themselves to no more liberal an emissions structure than the investor-owned utilities have committed to," said Angus Duncan, former chair of the Oregon Global Warming Commission and consultant to the National Resources Defense Council. Amazon "can get [power] from a magic globe as far as I'm concerned. That's not the issue. The issue is their emissions."
Last month Amazon filed for a clean air permit with ODEQ for a previously-reported new planned data center campus at 77860 Bombing Range Road in Boardman.
The company is aiming to build four single-story data center buildings, each measuring 215,461 sq ft (20,000 sqm). The site would include a water industrial treatment building, water storage tanks, security building, and a 14,000 sq ft (1,300 sqm) 'data storage building.'
According to the permit, the facility would include 104 diesel-fired Caterpillar backup generators, rated at 2.5MW; two 1.5MW generators, one portable diesel generator rated at 1.825MW, five 600kW generators, and one 250kW generator. The primary 104 generators would be spread equally across four buildings.
While the likes of Equinix and Microsoft have been very public in their efforts to adopt fuel cells, AWS has been coyer about its endeavors. A planned development by the company in the Gilroy area of California will include a 50MW Battery Energy Storage Systems (BESS), according to documents filed with the city.
Last year Amazon signed an agreement with Plug Power to supply a relatively modest 10,950 tons per year of green hydrogen for its transportation and building operations - seemingly its fulfillment centers - starting in 2025.
Bloom's cells have been deployed by the likes of Nxtra, Teledata, CenturyLink, and Equinix.