Colocation and interconnection giant Equinix has formally opened a Co-Innovation Facility at its DC15 data center at its Ashburn Campus in the Washington, DC area.
There, the company is trialing technology from Bloom Energy, ZutaCore, Virtual Power Systems (VPS), and Natron, and plans to test other hardware.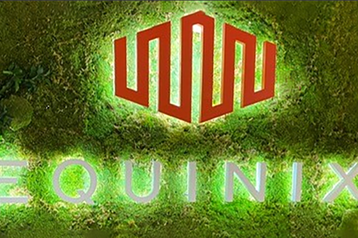 While the company officially launched the CIF today, it has actually been operational for a while. Equinix's senior director of technology innovation David Hall told DCD about the site last September, explaining the company had tested using Bloom natural gas-powered fuel cells as its primary power source for several months.
Following the successful trial, Equinix decided to use the fuel cells for primary power at its upcoming SV11 data center in Silicon Valley.
Now, in its public announcement of the CIF, the company confirmed that it is testing other power and cooling technologies at the site.
Equinix said that it is trialing ZutaCore's direct-on-chip waterless, two-phase liquid cooled rack systems, currently capable of cooling upwards of 100kW per rack.
"ZutaCore is honored to be featured at the CIF and partner with Equinix to advance the proliferation of liquid cooling on a global scale," ZutaCore's president, Udi Paret, said.
"Together we aim to prove that liquid cooling is an essential technology in realizing fundamental business objectives for data centers of today and into the future."
Separately, Equinix is working with both software-defined power company VPS and sodium-ion battery business Natron Energy. The two businesses have developed a cabinet power management and battery energy storage system that manages power draw and minimizes power stranding to near zero percent, leading to a potential 30-50 percent improvement of power efficiency, Equinix said.
"Natron is pleased to be an active part of the Equinix CIF with the deployment of our safe, sustainable, high-efficiency sodium-ion batteries," the company's CEO Colin Wessells said.
"Natron's Prussian blue sodium-ion batteries with >50,000 cycle-life, rapid charge/discharge and immediate availability are enabling new levels of IT system performance along with facility optimization within data center and edge deployments as demonstrated by Equinix."
Dean Nelson, the CEO of VPS, added: "Data centers of the future are software-defined. Our collaboration with Equinix, Natron Energy, and CE+T in the Co-Innovation Facility showcases how VPS software unlocks stranded power, driving up utilization and enabling cloud-like flexibility on-prem."