Amazon Web Services (AWS) has launched a new cloud region in Hyderabad, India.
"Today we are announcing the general availability of the 30th AWS Region, Asia Pacific (Hyderabad) Region, with three Availability Zones and the ap-south-2 API name," the company said in an announcement. "The new Hyderabad Region gives customers an additional option for running their applications and serving end users from data centers located in India. Customers with data-residency requirements arising from statutes, regulations, and corporate policy can run workloads and securely store data in India while serving end users with even lower latency."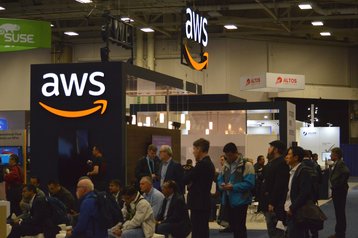 The company first revealed it was planning a Hyderabad region in 2020, following the launch of a Mumbai data center region in 2016. The region has three availability zones.
The company is planning Local Zones in Chennai, Kolkata, and Bangaluru, with one local Zone in Delhi launching last month.
In August the company leased 5.5-acres in the Powai area of Mumbai from Indian conglomerate Larsen & Toubro Ltd, (L&T), which again is expected to house a data center. October saw the company acquire more than 50 acres in Thane outside Mumbai.
There are currently 33 Amazon CloudFront Edge locations in India: Mumbai (10), New Delhi (7), Chennai (7), Bangalore (4), Hyderabad (3), and Kolkata (2).
"The launch of the AWS Asia Pacific (Hyderabad) Region supports India's digital transformation and is part of our long-term investment in the country since opening our first office in 2011. Customers and partners in India will now have additional regional infrastructure to deploy applications with greater resilience, availability, and even lower latency," said Prasad Kalyanaraman, vice president of Infrastructure Services at AWS. "We are proud to invest in the future of the Indian technology community and workforce, and we are committed to helping organizations across industries increase agility and drive innovation."
All the US hyperscalers have launched regions in India, and most are expanding their footprint in the region.
Microsoft opened three Indian cloud regions in Pune, Chennai (South India), and Mumbai (West India) in 2015 and is planning a Hyderabad region in the future. The company has since delisted its Mumbai region; it may have been converted into a reserved access region. It recently acquired a 25-acre land parcel in Pune.
Google has Indian cloud regions in Mumbai and Delhi – the former opening in 2017, with the latter following in 2021 – while Oracle has regions in Mumbai and Hyderabad. Google recently signed a deal to lease an Adani-owned data center in Noida.