AWS has announced the 32 cities where it plans to launch Local Zones Edge locations.
Local Zones act as Edge locations to host applications that require low latency to end-users or on-premises installations. Each zone offers select services (compute, storage, database, etc.) close to population centers for latency-sensitive applications, usually where Amazon doesn't have an existing data center footprint.
While it has more than a dozen locations in the US, in December AWS announced it would be launching Local Zones globally, but didn't announced the cities. This week the company announced plans to launch new AWS Local Zones in 32 new metropolitan areas in 26 countries.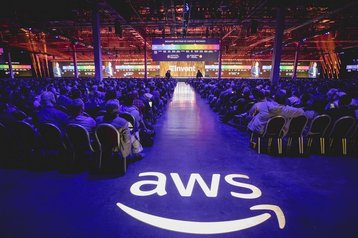 Over the next two years, new AWS Local Zones will launch in Amsterdam, Athens, Auckland, Bangkok, Bengaluru, Berlin, Bogotá, Brisbane, Brussels, Buenos Aires, Chennai, Copenhagen, Delhi, Hanoi, Helsinki, Johannesburg, Kolkata, Lima, Lisbon, Manila, Munich, Nairobi, Oslo, Perth, Prague, Querétaro, Rio de Janeiro, Santiago, Toronto, Vancouver, Vienna, and Warsaw.
The company didn't outline the order in which the zones would come online.
"The edge of the cloud is expanding and is now becoming available virtually everywhere," said Prasad Kalyanaraman, Vice President of Infrastructure Services at AWS. "AWS Local Zones will now be available in over 30 new locations globally, providing customers with a powerful new capability to leverage cloud services within a few milliseconds of hundreds of millions of end users around the world."
First announced in 2019, the company has 17 Local Zones in 16 metros in the US: Atlanta, Boston, Chicago, Dallas, Denver, Houston, Kansas City, Las Vegas, Los Angeles (x2), Miami, Minneapolis, New York City, Philadelphia, Phoenix, Portland, and Seattle.
"Thousands of AWS customers using US-based AWS Local Zones are able to optimize low-latency applications designed specifically for their industries and the use cases of their customers," added Kalyanaraman. "With the success of our first Local Zones in 16 US cities, we are expanding to more locations for our customers around the world who have asked for these same capabilities to push the edge of cloud services to new places."
AWS announced that Netflix is a customer of Local Zones. Stephen Kowalski, Director of Digital Production Infrastructure Engineering at the company commented: "Historically, artists had specialized machines built for them at their desks; now, we are working to move their workstations to AWS to take advantage of the cloud. In order to provide a good working experience for our artists, they need low latency access to their virtual workstations. By taking advantage of AWS Local Zones, we have migrated a portion of our content creation process to AWS while ensuring an even better experience for artists. We are excited about the expansion of AWS Local Zones globally, which brings cloud resources closer to creators, allowing artists to get to work anywhere in the world and create without boundaries."
Other customers include database company Couchbase, and games developer Supercell.
Despite requests from DCD, AWS hasn't detailed the architecture of its Local Zones, or what facilities they sit within.