Following years of speculation, Amazon Web Services has finally come to India, with a new infrastructure region served from data centers in Mumbai.
This is the sixth AWS region in Asia Pacific (APAC), and the 13th worldwide.
"Indian start-ups and enterprises have been using AWS for many years – with most Indian technology start-ups building their entire businesses on AWS, and numerous enterprises running mission-critical, core applications on AWS," said Andy Jassy, CEO of AWS.
"We're excited to make this available today, with the same pay-as-you-go pricing, ability to get started immediately without having to negotiate enterprise agreements or wait days for access, and unmatched functionality that customers enjoy in AWS Regions worldwide – all of which allows customers to go from idea to launch faster than ever before was possible."
The expansion is part of a $5 billion investment Amazon is making in India, which includes its largest software engineering and development center outside of the United States, located in Hyderabad.
Welcome to Mumbai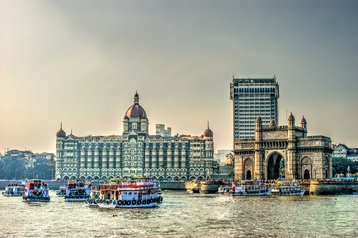 India's rapidly developing economy has resulted in high demand for colocation and cloud services – according to Gartner, the Indian data center market will be worth $2 billion in 2016.
AWS says that more than 75,000 India-based customers are already using other AWS regions, including the likes of NDTV, Tata Motors, Bombay Stock Exchange, Infosys and Cognizant. From today, these companies will have an option to host their data closer to home, considerably cutting down on latency.
Initially, the new AWS region in Mumbai offers two Availability Zones, which means the company is running at least two geographically separate data center sites in the city with independent power, cooling, and physical security. This enables disaster recovery and backup operations within a single infrastructure region.
Some of the previous reports suggested that AWS was planning to build as many as five data centers in India.
Just like the rest of the AWS fleet, the facilities in Mumbai will offer services like Amazon Elastic Compute Cloud (Amazon EC2), Amazon Simple Storage Service (Amazon S3) and Amazon Relational Database Service (Amazon RDS).
"Tata Motors obtained 40 percent savings by running our digital properties at scale, benefitting from the tremendous agility made possible by AWS," said Jagdish Belwal, CIO of Tata Motors, India's largest automotive manufacturer.
"One of the key priorities we had was around how AWS could save us costs on traditional workloads, those without much variability or demand spikes, and we are expecting to save similar amounts on traditional workloads by running them on AWS."