Amazon Web Service says it will spend £1.8 billion ($2.37bn) in the UK over the next two years on building and operating data centers.
However, the company provided no details on how that money would be spent or if that means new cloud regions in the UK.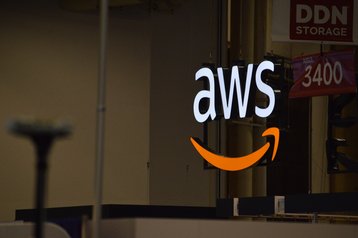 "Today we are announcing that we expect to spend more than £1.8 billion in the next two years building and operating data centers in the UK in order to meet the growing needs of our customers and to help strengthen the UK's digital infrastructure," the company said in a blog post.
"This will bring AWS's total investment in the UK to more than double what it is today, since launching the AWS London Region in December 2016."
What that spending actually entails, however, is not clear. The post makes references to AWS' previous launches of UK data centers and availability zones, its partner network in the country, its impact on the economy, existing education programs, government contracts, and previous renewable energy investments. But there is no mention of what any new future spending would entail.
"We are proud of the contributions we are making to the UK economy. Looking ahead, we know that the UK remains full of opportunity and we continue to be excited by the potential to continue supporting our customers, partners, and citizens across the UK over the years to come," said Darren Hardman, VP & GM of AWS UK and Ireland.
The blog makes reference to cloud adoption in the Northeast, East of England, and Scotland; referencing research by Public First's research, Amazon claims an increase in cloud adoption in the North East to that could of London would 'help increase local productivity and wages by £1.4bn.'
However, despite the lack of detail, Amazon is seemingly working on at least three new data center developments in the UK.
AWS is seemingly working with CloudHQ to develop a data center campus at Didcot Power Station. While DCD was the first to reveal AWS' involvement in the project, Dgtl Infra has reported CloudHQ's involvement, and the delays the project is seemingly facing.
The company is also reportedly involved with a proposed development on a site near Swindon, currently occupied by two former Hewlett-Packard (HP) data centers that were were switched off in 2020.
A proposed data center on a former HP site in Bracknell being built by Edgecore is also reportedly tied to AWS. The company has made no official comment on any of the three developments.
DCD has reached out to AWS for more information.
More in Cloud & Hyperscale