Nordic data center firm atNorth has acquired Swedish High-Performance Computing (HPC) services provider Gompute. Terms of the deal were not shared.
Founded in 2002, Gompute offers HPC-as-a-cloud services with bare-metal compute nodes for computer-aided engineering (CAE) workloads, as well as on-premise and hybrid cloud solutions.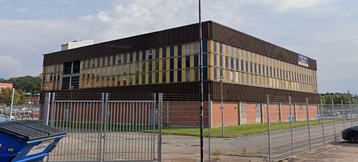 Gompute operates a data center in Gothenburg, Sweden, with a capacity potential of 10MW. Located at Byfogdegatan 6, DataCenterMap suggests the site comprises two data rooms totaling around 900 sqm (9,690 sq ft).
Under the terms of the agreement, atNorth will add Gompute's data center to its portfolio.
"Gompute has been at the forefront of running hugely sophisticated high-performance applications for high profile organizations with some of the industry's most highly skilled engineers for over 20 years," said atNorth's CEO, Eyjolfur Magnús Kristinsson.
"This acquisition forms a significant part of atNorth's growth strategy as the leading provider of data center and HPC infrastructure in the Nordics and we are thrilled to be welcoming them to the atNorth family."
Kristinsson continued: "As we continue to see a huge surge in demand for HPC and AI workloads, we want to be driving innovation and technology so that we can continue to provide our customers with the best, future-proofed solutions for their needs both now and going forward."
AtNorth is a pan-Nordic data center provider specializing in colocation and high-performance computing (HPC). The company currently has six data centers across Sweden, Iceland, and Finland, with another Finnish site currently under construction.
"Since the start of our discussions, we have found atNorth to be a cultural fit with a like-minded approach," said Daniel Persson, CEO and co-founder, Gompute. "With our shared values, culture, and commitment to the industry, we are excited to join atNorth and feel confident that they are best placed to support our customers, provide growth opportunities for our employees, and drive the critical innovation needed within the HPC market."
Gompute was previously part of Gridcore AB, though the latter's website now redirects to Gompute.
Currently, Gompute offers cloud nodes based on Intel Broadwell, Sky Lake, or Cascade Lake chips. The company recently announced plans to offer AMD Epyc options. Customers have included Marintek (the Norwegian Marine Technology Research Institute) and shipmakers Knud E. Hansen, and Damien Group.
The Gothernberg site will be atNorth's second data center in Sweden. The company launched its first in March 2022.
Construction on phase one of the SWE01: SIF DC facility in the Kista area of northern Stockholm began late 2020, with the first 1.5MW data hall originally due to be completed in December 2021. At full build-out, the data center will span a total of 6,400 sqm (68,900 sq ft) with more than 11MW of capacity.