Data center provider Area31 will spend ~$67.5 million on its Depok, Indonesia data center over the next five years, D-Insights reports.
The data center is located in the Cimanggis area of Depok, West Java. The first phase of construction has already been completed, with 600 racks installed. The data center is capable of providing 20MW of capacity.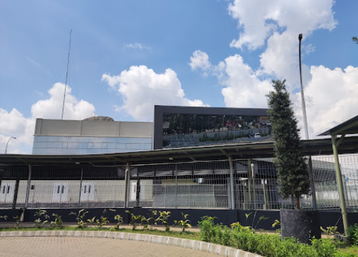 Area31 is owned by PT Dunia Virtual Online (DVO), a data provider and payment gateway company for the financial sector, content providers, and cloud providers.
"When the existing capacity is full, we will build more data centers again. In five years, we could invest Rp 1 trillion ($67.5m) because the need for data centers is increasing and the market in Indonesia is very large," said DVO president director Michael Alifen.
DVO's data center business commenced in 2022 when the company rented a building to house its racks. The company then went on to construct phase one of the Area31 Data Center which was deployed in January 2023.
The colocation data center sits on 20,000 sqm (215,000 sq ft) of land and has a total capacity of up to 1,200 racks. The facility features a 'military bunker design' with eight levels of security and has a 3,500 sqm rooftop area dedicated to teleport services. According to the company, the data center can host up to 14 earth station antennas for satellite communications providers.
"We have a vision and mission to make AREA31 a green and sustainable data center. Later, AREA31 will be expanded to meet data demand in Indonesia," added Alifen.
According to a report by Mordor Intelligence, the market in Indonesia is expected to reach $3.07 billion or Rp 45.9 trillion in 2026, double what it was worth in 2020.
So far this year, we have seen Equinix partner with Astra for a joint venture looking to build a data center in Jakarta, Indonesia, BDx break ground on another Jakarta facility, Singtel break ground on a data center in Batam, and Princeton Digital Group announce plans to spend ~ $1bn expanding into the country and neighboring Malaysia.
More in Construction & Site Selection