Indonesian conglomerate Astra has joined Equinix's plans to develop a data center in Jakarta, Indonesia.
Astra this week announced a new joint venture with the colocation firm, with Equinix holding 75 percent of the new venture.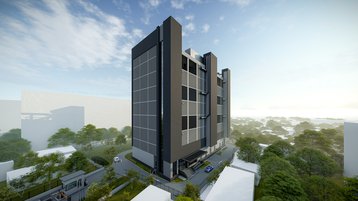 The initial plan is for this joint venture to develop and operate an International Business Exchange (IBX) data center in the central business district of Jakarta named JK1, then expand further in Indonesia.
Set to launch in H2 2024, JK1 will span eight floors and is expected to provide more than 1,600 cabinets and more than 5,300 square meters (57,050 sq ft) of colocation space once fully developed.
Equinix first announced plans for JK1 in October 2022, saying it was planning to invest $74 million in the project. According to Equinix's Q4 2022 earnings presentation, the first 575 racks are due to go live in Q4 2024 and the building will then be leased.
Jeremy Deutsch, president of Equinix Asia Pacific, said: "The Indonesian government has a strong commitment to accelerating digital transformation across Indonesia. This joint venture with Astra capitalizes on the growing digital potential and reflects Equinix's continued commitment to serving the Indonesian people with large-scale capacities to meet their computing, storage, and Edge data center needs. We hope that the collaboration with Astra can open up new opportunities for Indonesia's bright digital future."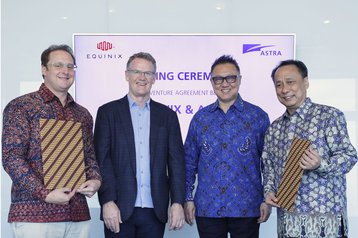 PT Astra International Tbk has more than 270 subsidiaries, joint ventures, and associated entities across industry sectors including automotive, financial services, heavy equipment, mining, construction & energy, agribusiness, infrastructure and logistics, information technology, and property.
Djony Bunarto Tjondro, president director of Astra, added: "Our collaboration with Equinix is ​​based on the growth of Indonesia's digital economy and Astra's focus on accelerating its digital transformation. By providing comprehensive data center services that are more integrated, modern, easily accessible, and run with the spirit and principles of sustainability, we hope that this joint venture will strengthen data center infrastructure and help business people in Indonesia."