Apple has launched its emergency SOS via satellite service, with the US and Canada being the first markets to receive the launch.
The service is only available for iPhone 14 users which means that the phone will be able to send emergency SOS alerts outside the reach of cellular networks from remote locations.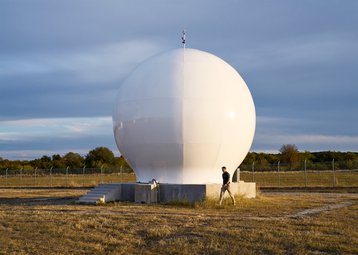 It's the first Apple handset to have such a feature and comes at a time when many operators are working with satellite providers to provide wider coverage to more remote areas.
Apple is working with American satellite provider Globalstar to provide the service. Founded in 1991, Globalstar specializes in making low-earth orbit satellites and worked with Elon Musk-owned SpaceX to help launch the Falcon 9 rocket in June.
The company has also confirmed that the service will extend to France, Germany, Ireland, and the UK next month.
Apple says that when users initiate the emergency SOS service, a multiple-choice questionnaire will attempt to work out the situation, with this information then sent to the satellite. The service uses spectrum in the L and S bands, confirms the vendor, with the service free for the first two years.
Globalstar operates 24 satellites, with these satellites being used to connect Apple's SOS feature to users in remote areas across the US. More satellites will be developed by the company, with Apple set to pay for 95 percent of the approved spend for the satellites.
Earlier this year, Globalstar paid $327 million to Canadian company Macdonald, Dettwiler, and Associates Corporation (MDA) for 17 new 500kg satellites for an 'unknown potential customer', which appears to be Apple.
As part of the roll-out, part of the $450 million investment from Apple's Advanced Manufacturing Fund will go towards the expansion and enhancement of Globalstar ground stations in Alaska, Florida, Hawaii, Nevada, Puerto Rico, and Texas. New antennas designed and manufactured specifically for Apple by Cobham Satcom have been installed at all of Globalstar's worldwide ground stations, including new sites in Reno, Nevada, and Hawaii.
Jay Monroe, Globalstar's executive chairman, said: "With Apple's infrastructure investment, we've grown our teams in California and elsewhere to construct, expand, and upgrade our ground stations, and we look forward to the next chapter in Globalstar's lifesaving technology."
Not just an Apple thing...
Other companies have been looking to tap into the potential of low-earth orbit satellites for cellular connectivity in recent times, with T-Mobile linking up with SpaceX earlier this year to provide mobile signal connectivity from space, promising speeds of 2-4Mbps through Starlink satellites, to eliminate dead zones.
Belgian communications firm BICS also signaled its intentions with expanding mobile coverage to remote areas, via satellite after penning a deal with satellite-direct-to-phone telecoms company Lynk. And earlier this year Lynk deployed its Lynk Tower 1 satellite into space, its first spacecraft covered by an FCC license to operate a satellite direct-to-phone service.
Meanwhile, AST SpaceMobile is also developing its own constellation of direct-to-mobile satellite communication satellites and has agreements with Vodafone and AT&T.
Chinese vendor and Apple rival, Huawei, has also demonstrated its capabilities in this arena, with its new Mate 50 smartphone offering the ability to send texts via satellite communications.
The need for satellite services is also critical for locations that are more susceptible to natural disasters, with Singaporean satellite operator Kacific Broadband Satellites recently penning an agreement with Tonga Communications Corporation (TCC) to improve connectivity in underserved parts of the country.
Outages due to natural disasters in Tonga are common, so the partnership enables Kacific to support the country during outages.