Amazon has been granted planning permission for its third data center campus in Hilliard, Ohio.
The Columbus Dispatch reports the Hilliard planning and zoning commission narrowly approved the proposal 4-3 July 14. On July 21, the Board of Zoning Appeals, a separate body, approved variances 5-0 that included increasing the maximum building height from 45 to 63 feet for three of the buildings, to permit more than one fence style, to increase the maximum fence height from 7 to 8 feet and several additional considerations.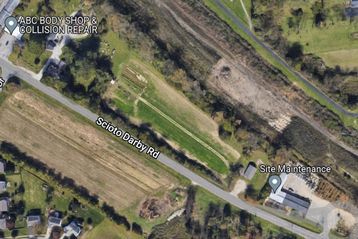 According to the Dispatch, Amazon's proposals will see seven buildings set to serve as data centers, with an eighth to serve as a security and utilities building.
The planning commissions' Eric Gutknecht, Chairman Jay Muether, Tom Pannett and Bevan Schneck voted in favor of the application of which staff recommended approval. Chris Lewie, Bill Uttley and Tracey Nixon voted against the proposed data center.
News of a third campus in Hilliard came out in May of this year, with the company planning a development on 151 acres around 4120 Scioto Darby Road, near I-270. Amazon Web Services purchased the land for the third data center more than a year ago, buying the parcel for $15.3 million in January 2021 from Scioto-Darby Investments.
This is in addition to the previously announced campus planned for a 104-acre site between Cosgray and Leppert roads. Amazon acquired that plot around October 2020 for around $14.5 million and was set to begin construction in late 2021.
AWS opened its first Ohio Cloud region in 2016. Located at 5109 Hayden Run, the cloud company's first Hilliard facility began construction in 2015; construction started on its third building in November 2019. The company is currently wrapping up construction on the fifth and final building there.
The company is also developing another Ohio campus on the other side of Columbus in New Albany.
More in Construction & Site Selection