Amazon is looking to build two data centers in Stevensburg, Virginia.
The company is reportedly looking to develop in Culpeper County on land that is currently part of the Magnolia Equestrian Center.
According to the Star Exponent, Marvell Development—whose parent company is Amazon Data Services— is asking to rezone 243 acres from agricultural to light industrial use.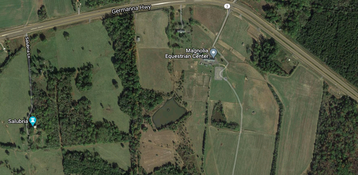 The company is proposing to build two data center buildings totaling almost 430,000 square feet and a substation.
However, Stevensburg District Supervisor Susan Gugino, told SE that the site is the 'wrong location' for data centers.
"We want to preserve our agricultural and historical resources, and the comprehensive plan does not indicate this is an area we want to turn into an industrial park," Gugino said of the Stevensburg site.
There are four Equinix data centers in Culpeper County (CU1-4) that opened 14 years ago.
Magnolia Equestrian Center, which opened in 2008, operates on property owned by one Irene Carnes. In November 2021, according to documents filed with Culpeper County Planning & Zoning Department, Carnes gave limited power of attorney to Marvel Development LLC, of Delaware, to apply for the data-center rezoning.
According to the application, the equestrian center's outbuildings and equipment would be removed upon construction of the second data center.
Northern Virginia has the highest concentration of data centers in the world, and AWS owns and operates a large number of facilities across the area, including Haymarket and Manassas, Ashburn, Chantilly, Warrenton, and McNair. Last year the company acquired 17 acres in Loudoun County for $32.5 million, and is planning further developments in Chantilly, Manassas, and Warrenton.
The company recently sold land in Prince William County's Manassas and bought land & data centers in Loudoun County.