Activist investor TCI Fund Management has called on Alphabet to cut thousands of jobs, and reduce spending on long-term bets.
The UK hedge fund, which holds a $6 billion stake in the company, also said that the Google parent company pays its employees too much.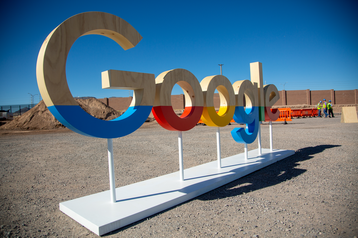 TCI said that "cost discipline is now required as revenue growth is slowing."
The investor claimed that it had spoken to former executives of Alphabet that suggested: "that the business could be operated more effectively with significantly fewer employees."
In September, Google and Alphabet CEO Sundar Pichai said that he hoped to make the company 20 percent "more efficient," which could include headcount cuts, but was more about making the company less bureaucratic and more nimble.
TCI took the comments to purely mean job cuts, and added "we could not agree more." It pointed to layoffs at Meta, Amazon, Microsoft, Salesforce, Stripe, and Twitter.
The investor also noted that "Alphabet pays some of the highest salaries in Silicon Valley," above that of Microsoft and 20 largest listed technology companies.
Another area it suggests making drastic cuts is Google's 'Other Bets' division, which covers non-core and moonshot businesses. After $20bn in operating losses and $3bn in revenue, TCI said that Other Bets funding should be cut "by at least 50 percent."
In particular, TCI singled out Waymo. "Unfortunately, enthusiasm for self-driving cars has collapsed and competitors have exited the market... Waymo has not justified its excessive investment and its losses should be reduced dramatically."
Finally, the investor said that Alphabet should move from having $116 billion in cash to being 'cash neutral' through increased share repurchases.
Such buybacks are favored by shareholders as they pump up the price of a company, but are criticized for not leading to new jobs or business ventures, and for squandering capital that could be used elsewhere.
TCI only makes passing mention of losses in Google's cloud division, which has yet to turn a profit.
In the last quarter, Google Cloud reported revenue of $6.86bn, up from $4.99bn in 2021. But its losses widened slightly, from $644m to $699m.