Panel: Mitigating market shocks: Strategies for securing a clean and reliable energy supply
This session took place on November 16, 2022
Please complete the following form to access the full presentation.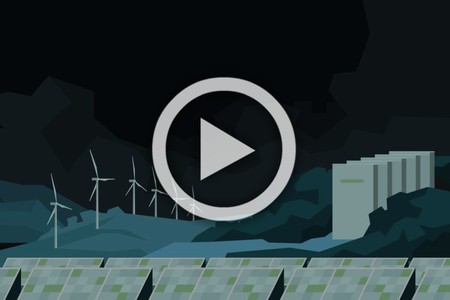 Panel: Mitigating market shocks: Strategies for securing a clean and reliable energy supply
This episode is now available to stream on-demand using the form below.
Becoming carbon neutral by 2030 is a target that data centers are striving towards, however as the number of devices connecting to the internet continues to increase, the energy intensity of the industry is set to skyrocket in order to meet consumer demand. Whilst negotiating this, data centers are also faced with the challenge of energy insecurity and soaring prices, which is putting pressure on the industry to rethink their power supply. So how exactly can businesses further their ESG agendas whilst securing robust and reliable energy to meet demand?
This panel will bring together industry experts who will explore how data centers are rethinking their energy strategies by partnering with the right suppliers to future proof their businesses and advance their progress to carbon neutrality. In particular this discussion will analyse the opportunities in British Columbia, a region with huge untapped energy potential, which with the right partner can be almost 100% clean, and at far cheaper rates than many other areas of North America. Additional benefits of operating in this region will also be examined, such as access to the huge pool of skilled technologists, which presents the opportunity for businesses to gain access to new talent to advance their operation.
Speakers
Brought to You by