San Francisco
Watch sessions on-demand
The virtual conference for the hyperscale data center ecosystem
The sustainability evolution: How data centers are focused on meeting the energy efficiency demands of today & the future
This session took place on October 14, 2020
Please complete the following form to access the full presentation.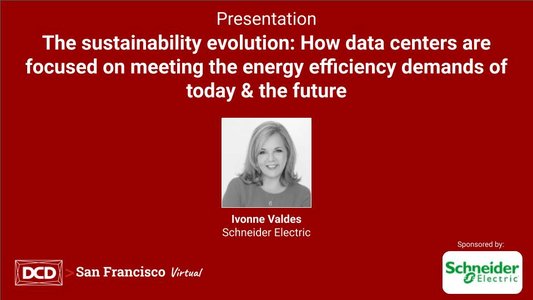 The sustainability evolution: How data centers are focused on meeting the energy efficiency demands of today & the future
Sustainability is becoming ever more important for data center customers. Data center providers recognize this – in a recent global survey of over 800 data center providers, a majority saw efficiency and sustainability as strategic to the business and as key differentiators going forward. At the same time, regulators and local authorities have started scrutinizing the impact data centers can have on the environment, which has resulted in some build moratoriums, legal challenges and threatened shut-downs.
In this presentation, we will discuss key steps to take to enhance sustainability, as well as some of the potential challenges and benefits that can come from examining your sustainability program.
Brought to You by